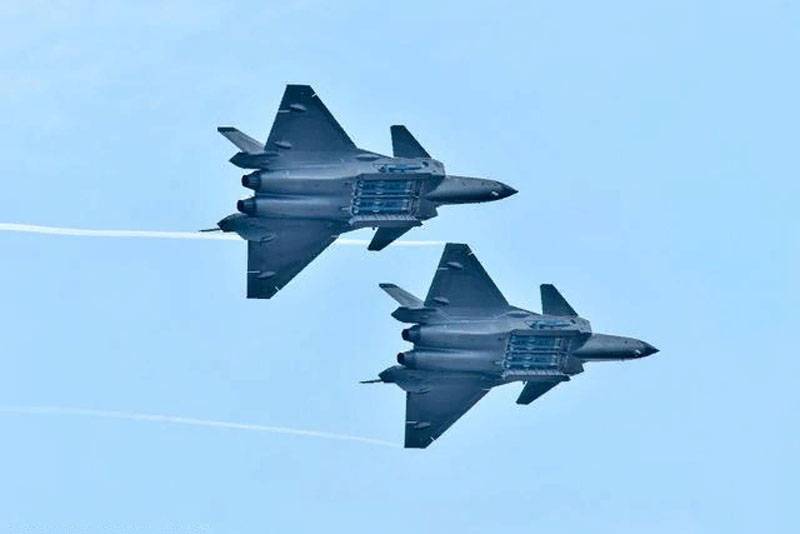 Military-themed Chinese media outlets come out with materials in which with a fair frequency there is a combination of the characters "yuanlai", which can be translated into Russian as "it turned out" or "we did it". What are we talking about?
Sohu publishes an article stating that China "has solved the engine problem for the new generation J-20 fighter." The material says that the first production J-20s were equipped with engines of Russian production. These are the engines of one of the modifications AL-31 (AL-31F).
From an article by a Chinese author:
It turned out to come to equip the J-20 combat aircraft with their own engines. First, the AL-31F was equipped, then the AL-31F was alternated with the WS-10A, but their thrust was only about 12,5 tons. Now, fighter jets receive the WS-15 engines in series, which have a thrust of more than 15 tons, and afterburner - 18 tons.
The material says that Chinese WS-15 engines can increase the speed parameters of a new generation fighter by about a third.
In the article:
And so we managed to create a plane that is already surpassing, for example, the American stealth fighter F-22. Superiority is expressed, in particular, in higher combat characteristics.
Inspired, the Chinese author claims that the J-20 is superior to another American fighter - the F-35. According to him, this translates into a "more stable stealth coverage." And again the hieroglyphs "yuanlai" are used - "succeeded".