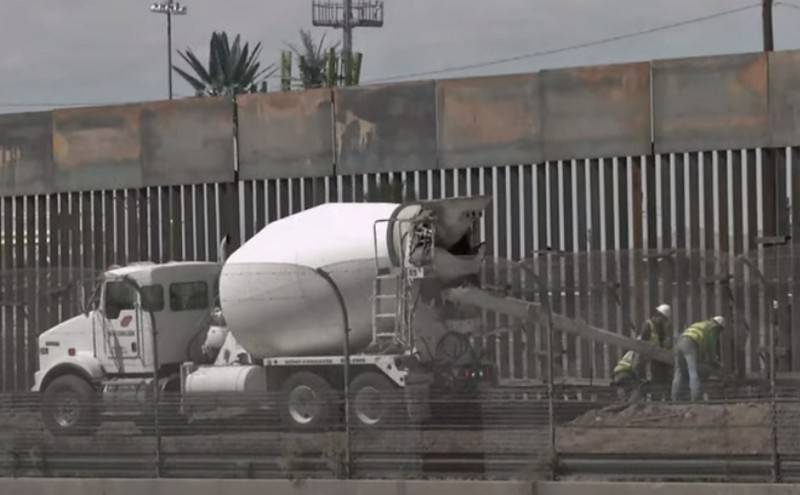 The Pentagon decided to redirect some of the funds allocated to "contain the aggression of Russia" to build a wall on the border with Mexico. The corresponding order was given by US Secretary of Defense Mark Esper, Bloomberg reports.
The head of the Pentagon, Mark Esper, ordered that some of the funds allocated under several European programs within the framework of the European Security Initiative be redirected to the construction of fences on the US-Mexican border. Projects totaling $ 545 million will be stopped. As noted in the US military, half of the suspended projects were used by the Americans to "deter Russian aggression."
According to Bloomberg, in a memo to the US Department of Defense, the head of the Pentagon mentions several projects in European countries, including Norway, Germany, Spain and others. It is stated that these projects are not canceled, but suspended for an indefinite period.
These projects were postponed, not canceled, and only temporarily lose funding
- said Pentagon spokesman Christopher Sherwood.
The Pentagon did not explain when funding for suspended programs would be restored.
Note that this is not the first "borrowing" of the US allocated to Europe finance. Last year, Donald Trump withdrew nearly $ 800 million from a military-political deterrence program in Russia. The funds were also used to finance the construction of a wall on the land border with Mexico.