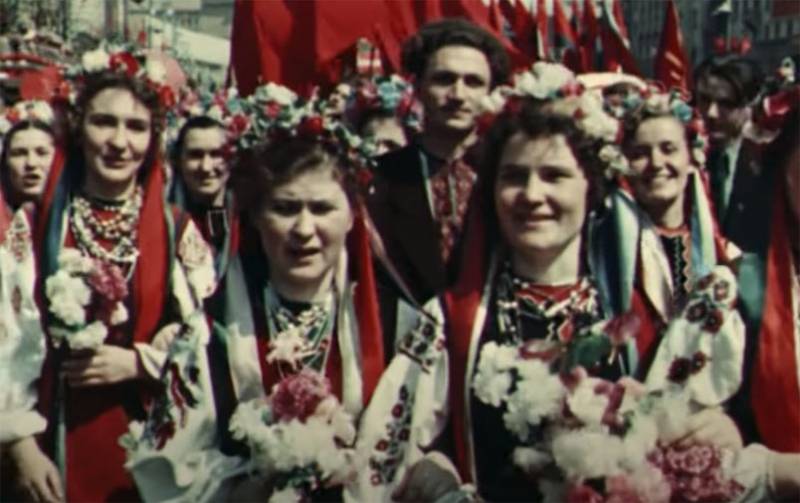 One of the largest celebrations during the years of the Soviet Union was the day of the 300th anniversary of the reunification of Ukraine with Russia. On the streets of Moscow, Kiev, many other cities, solemn marches then took place, in memory of that landmark event
stories
Russian and Ukrainian peoples named streets, created monuments and unveiled monuments.
It would seem that there is nothing that could even cast a slight shadow on the brotherhood of peoples, on the brotherhood of the Union republics.
But while millions of people rejoiced, a completely different force hatched plans for discord, collapse, civil strife. Today we have to admit that these plans have borne fruit. Between the fraternal peoples, they drew not just geographical boundaries, but also those that go through deep wounds in the hearts of citizens of both Russia and Ukraine.
In 2019, on the HL channel, a film was released in the series "Empire is the other way around", dedicated to Ukraine. In the film, the famous expert Bogdan Bezpalko notes how much attention was paid in the USSR to the development of the Ukrainian Soviet Socialist Republic. It was the USSR that built Ukraine as the richest republic with a developed industry.
The expert recalls that Ukraine acquired its modern features on the map during the USSR, that its economy achieved incredible success in the same years that they are trying to call "dark" in Kiev today.
Movie from History Lab: