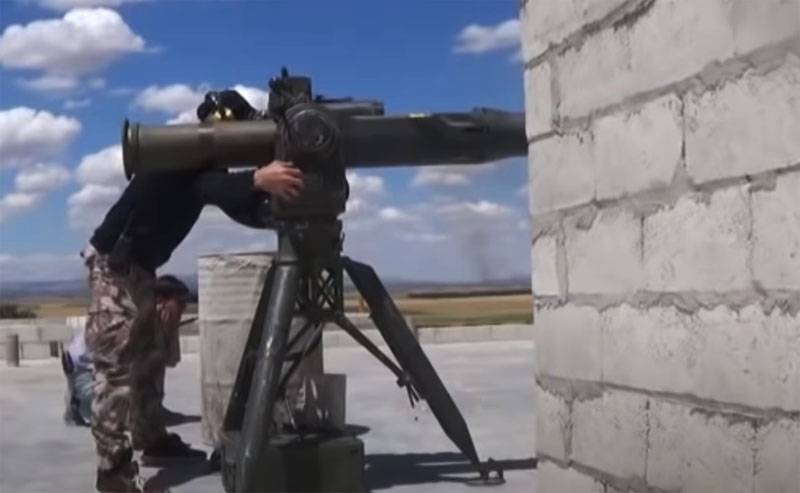 High precision
weapon
- what all the armies of the world want in their arsenal. One of the most effective in combat today is anti-tank guided missiles. By and large, to accurately hit the target, the ATGM operator does not have to have any special skills. These "skills" developers "trained" a rocket that moves toward the target, whether it be an armored car (tank) or strengthening the enemy. The homing head does its job.
But is there anything that can prevent an ATGM from hitting a target? There are many options. But the most, perhaps, the most unexpected of them can be considered the sudden appearance of a certain object between a missile launched from an anti-tank complex and an enemy combat vehicle.
In this case, the bird became such an object. The probability is one in a million. But providence, apparently, is very loyal to the tankman - so that the bird fell victim to the unlucky shooter, accidentally saving the tank. For the crew of the armored car - a happy accident.
The warhead of a guided missile, colliding with a living object in the air, works - an explosion occurs. And the complex operator, for some time, could not understand what happened and why the explosion was, but the target was not hit.
The probability of even such a character cannot be completely nullified, but the developers of precision weapons in any case are making efforts to minimize extraneous factors when using "smart" ammunition.