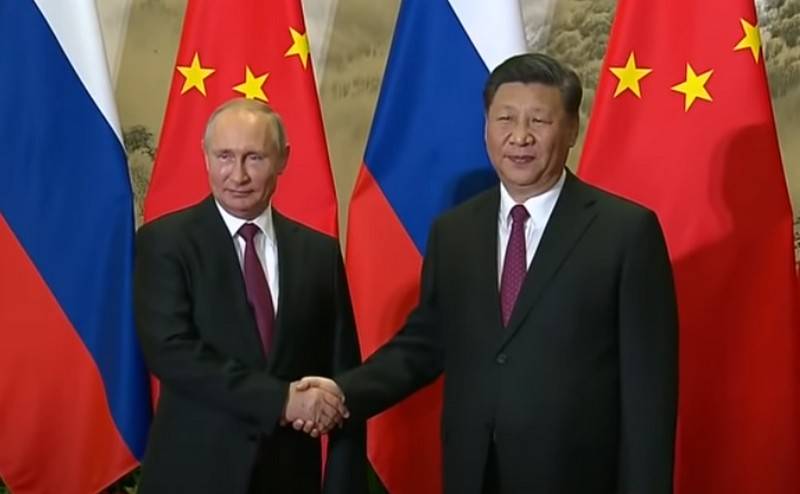 China, using the coronavirus pandemic, launched an information war, while using the "Russian" methods of disseminating propaganda and fake
News
. About this writes the Japanese edition of Nihon Keizai.
According to the author of the article, China took advantage of the spread of coronavirus to "restore its shaky position." At the same time, Beijing uses the same methods as Russia, i.e. spreads propaganda materials, and also launches fake news. In this way, China wants to eliminate criticism regarding the actions of the Chinese authorities at the initial stage of the spread of the disease in Wuhan, when the coronavirus was not given proper attention and the virus spread around the world.
The publication writes that recently, the "fake news" that China allegedly spreads has flooded Taiwan's social networks. Beijing fabricates documents and distributes in networks the assertion that the "communist methods" of combating coronavirus are much more effective than the methods of "democratic Taiwan."
The Chinese Communist Party copies the methods of Russia during the annexation of Ukrainian Crimea
- The Taiwan National Security Agency report said.
The author claims that Russia invaded Ukraine in 2014, sending "special forces and police" there, and also inflicted cyberdar on the information network. Having manipulated public opinion through propaganda and fake news, Russia, hiding the fact of a military invasion, "held a referendum" and annexed Crimea. In addition, Moscow intervened in the US elections in 2016, and also carries out various manipulations to "split the Western society."
Russian tactics using non-military methods called the "hybrid war"
- emphasizes the author of the article, adding that the methods used by China, completely coincide with the Russian.
According to him, Beijing is cooperating with Moscow in the fight against coronavirus, and together they are opposed to the United States, which claim that China was the source of infection.
Summing up, the author calls on the Japanese authorities to "strengthen vigilance" against China, which is waging an "unlimited war by Russian methods."