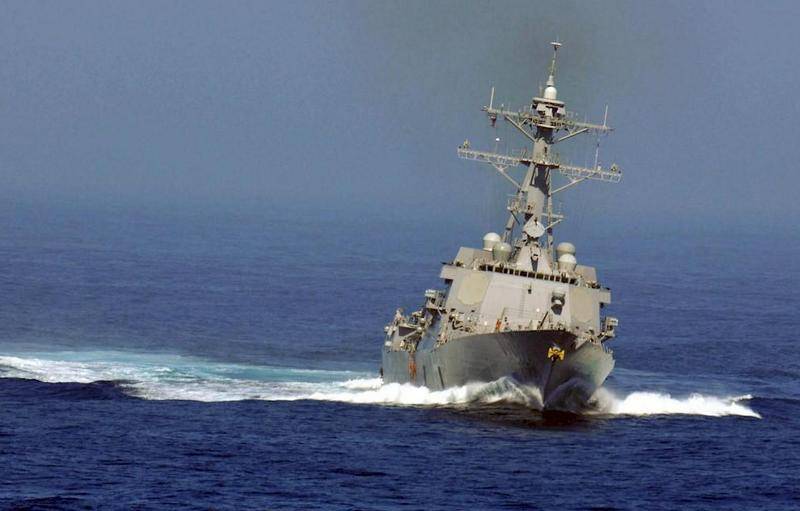 The situation with the outbreak of coronavirus on board the USS Kidd (DDG-100) missile destroyer of the US Navy has deteriorated significantly. The ship, which arrived at a naval base in San Diego on Tuesday, already recorded 64 infected. This is stated in a published statement by the US Navy.
The command officially announced that at the time the destroyer arrived in San Diego, 63% of the ship's crew were checked for coronavirus. On Tuesday morning, the number of infected reached 64 people; on Saturday evening, 33 crew members were infected. In total, the ship's crew includes 380 people, including 32 officers.
To date, 63% of USS Kidd crew members (DDG 100), including all who have had symptoms and those they have been contacted, have been tested for coronavirus, 64 positive results have been identified
As previously reported, the destroyer participated in the anti-drug operation, which the US is conducting in the Caribbean and the eastern Pacific. According to a Pentagon spokesman, Jonathan Hoffman, the USS Kidd (DDG-100) was the second ship after the Theodore Roosevelt aircraft carrier, which had an outbreak of coronavirus during combat duty at sea.
The destroyer URO USS "Kidd" of the type "Arleigh Burke" was laid down on April 29, 2004, the baptism and launch ceremony on January 22, 2005, but was damaged during Hurricane Katrina, so the re-launch took place on April 03, 2006. It was put into operation on June 09, 2007.
Full displacement - 9200 tons. The length is the largest - 155,3 meters, width 20 meters, draft - 9,4 meters. Maximum speed 32 knots. Cruising range 4890 miles at 20 knots.