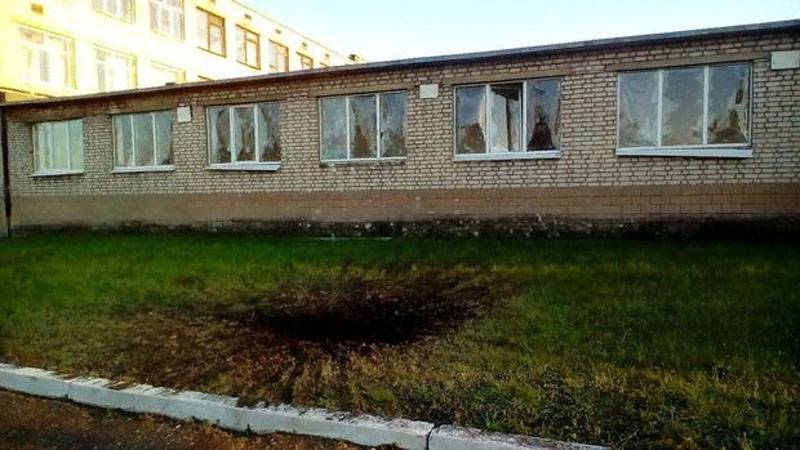 Another aggravation manifested itself in the area of ​​the contact line of the parties in the Donbass. Ukrainian security forces carried out mortar shelling of the outskirts of Donetsk. In addition, other territories of LDNR were subjected to shelling from a memory and infantry
weapons
. In total, the JCCC recorded about fifty episodes of ceasefire violation by the Ukrainian side.
Armed Forces of Ukraine carried out shelling of the territory of the settlements Golden-5 and Donetsk.
Representative of the LPR People's Police Directorate, Jacob Osadchy:
The military-political leadership of Ukraine does not abandon attempts to destabilize the situation in the Donbass.
Against this background, the Ukrainian military accuses the LDNR NM of shelling their positions and "settlements". The press service of the headquarters of the so-called Operation of the Combined Forces announces a strike using artillery caliber 152 mm. What specific "artillery systems" are involved are not reported in the CAB.
From the press service:
From the village of Pervomaisk they fired from an artillery system of 152 mm caliber. Two shells exploded near the Zolotoye's site for the separation of forces and assets.
Declared the death of a Ukrainian soldier.
Meanwhile, the DPR People's Militia reports on a new case of a Ukrainian soldier switching to the side of the people's republic's troops. We are talking about a serviceman of the Armed Forces of Ukraine Anatoly K., who was able to report through the demarcation line about the desire to go to the opposite side.
From the message of NM DNR:
A successful operation was carried out to ensure the transfer of Anatoly K. to our territory. Now nothing threatens his life. Currently, a complex of quarantine measures is being conducted with him.
According to Anatoly K., he was a member of the Vostok group. He said that in the near future several more Ukrainian military would follow his example.