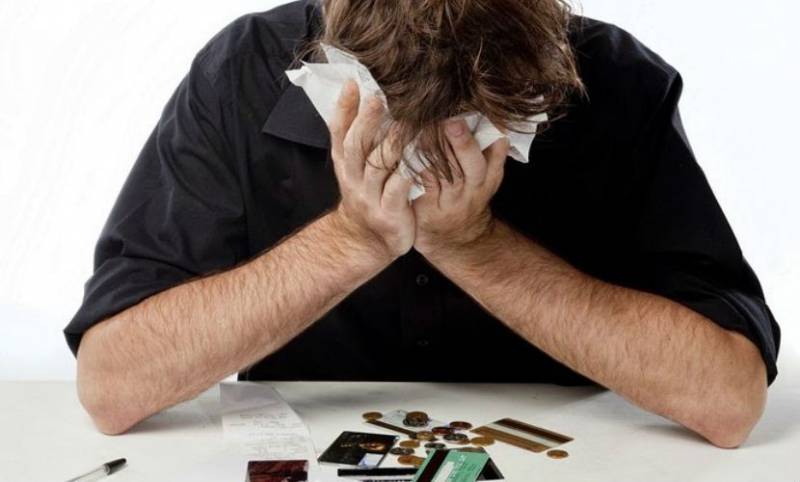 Against the backdrop of the fight against coronavirus and simply epic (sarcasm, if anything) "successes" of our president and government, a lot of what has worried us in the recent past has somehow receded.
For example, taxes.
In the light of the gifting of us as the premier-tax specialist, it is topical.
I'll be back a few years ago, with your permission. More than one year in our country there has been a struggle with those who do not want to pay everything to the penny.
On the one hand, it is clear that taxes must be paid. On the other hand, when you see what they are going to, the desire to pay somehow dries out. Roughly like a ruble against a dollar.
And so the state launched a campaign to return self-employed citizens to ... Well, out of the shadows to withdraw and tax. And thereby replenish the budget, and in general, it is necessary that the country has order.
Last year, only 4 regions participated in the experiment on legalizing the income of self-employed citizens, this year - 23.
Considering that in 2018 the number of Russians who received income not under an employment contract was estimated at 25 million people, the authorities' desire is understandable. And for those who want to legalize, it seems to be profitable: there are incomes - you pay 4%, there are no incomes - you do not pay, you do not need to file any declarations.
In general, everything is no worse than in all Europe. By the way, how is it?
It's about the same there. The rate, however, is higher, in some places it is much higher, and somewhere, like in the UK, the progressive scale generally works.
But the self-employed in Europe are the most full-fledged hard workers and honest taxpayers.
What, ask, is the difference?
But in what.
When the coronavirus went across Europe and the crisis began, in which we all flounder, the self-employed who lost their income received full compensation from the states.
In Germany, these were one-time non-refundable grants in the amount of up to 9000 euros (726 rubles). In Britain, too, payments - up to 000% of income, but not more than 80 pounds (2500 rubles) per month.
And we have?
And our government and the president have become very generous. Already a whole minimum wage as unemployment benefits. As much as 12 130 rubles per month. 150 euros, 163 dollars or 132 pounds per month.
By the way, Peskov just recently explained that this also applies to the self-employed.
We now have unemployed people. It's not a secret. It is no secret that registering yourself as an unemployed is not as easy as we would like. But here, perhaps, it all depends on who and how in the regions manages this. Therefore, at the end of the article I will put a few substantive questions, and we will write a couple more articles in the comments.
In the meantime, the Internet is replete with a wide variety of stories on the topic of benefits and unemployment. For example, like this:

An interesting turn of events, right? It doesn't really matter where Alexander came from, what matters is that it suddenly turned out that the self-employed were not workers at all. That is, it is possible to take a tax from them, even if it is 4%, but it is absolutely not necessary to help. It is not self-employed and self-employed that need help, Rosneft and Gazprom need help. But we'll talk about this separately - to whom and how they help us.
Let us, putting one hand in my heart and the other in my wallet, give ourselves the answer to the question (only honestly): is it a joy about citizens or a porn film?
Well, you see, we're not talking about European-level amounts. We are talking about the perfect handout, which is not available to everyone. As an example, I can give ... Yes, you guessed it, a micro-entrepreneur. Watchmaking wizard. They closed the wagon, sealed it, threatened it with fines, if it came to it without permission, did not even let it take out the equipment for working at home. Payouts? Yeah, ten.
And okay, watchmaker (very good). And if someone earned real money? And if someone has obligations?
Wrong country? Not so rich? But somehow it supports the "forming" businesses of our oligarchs, doesn't it?
But the people can still throw taxes and fines.
I don't want to talk about the fall of our, so to speak, "economy". Let it fall, maybe it will at least somehow sober up all those who blindly believe Kiselev, Soloviev and Mishustin. They work, that's a fact.
But the fact and the fact that with each such "effective step" confidence in the state is falling. You can throw off any number of TV screens, telling how everything is fine with us, but ... But people still stop believing, take money from banks (whoever has it), and probably the number of individuals and self-employed will decrease dramatically.
And it will be both normal and reasonable. Why should citizens of a state that so selectively provides financial support in a crisis have to heartily rejoice for its interests?
Well, and still it will be very interesting to learn from readers how things are going in the regions of Russia in terms of solving the voiced problems. How easy is it to get benefits? Join the exchange? Get a tax deduction?
It will be very interesting to know. Share: anyone like?