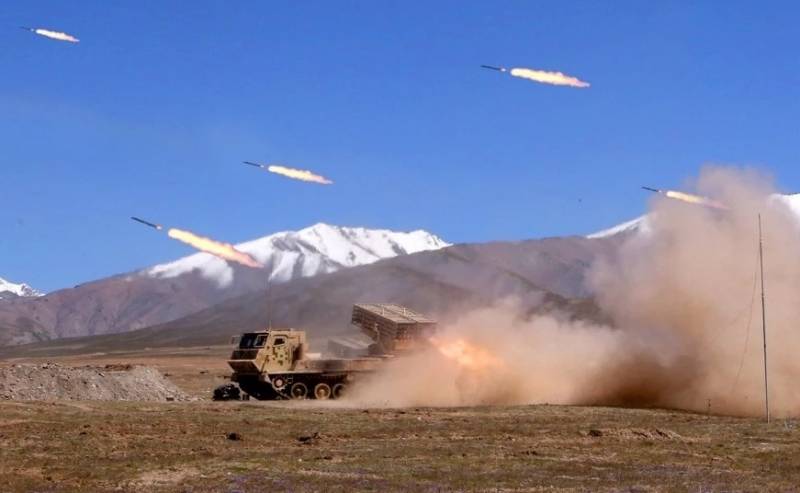 On April 23, 2020, a new 122-mm multiple launch rocket system on a tracked armored chassis under the designation PHZ-11, which is currently being put into service by the Chinese army, was shot in the Chinese information field on the Chinese information field.
This product, most likely, is a modification of the MLRS SR4, mounted on an automotive platform, also called PZL-11. According to Chinese sources, its tracked version of the PHZ-11 uses the same chassis type as the 155-mm self-propelled howitzer PLZ-05 and self-propelled anti-aircraft gun PGZ-09.
By design, the PHZ-11 resembles the American M-270 system. The Chinese MLRS is controlled by a crew of three (driver, gunner and commander). All of them are located in a fully armored cabin in front of the machine, being protected from hit by a small
weapons
and artillery shell fragments.
The equipment is equipped with a ground-based navigation system and a computerized LMS, which allows for autonomous target designation of the launcher from the battery command post.
PHZ-11 has two launchers, each of which has 20 guides for 122-mm unguided solid-fuel rockets of various types with a range of fire from 15 km to 30 km. After their launch, a special TZM with a crane unloads the fired modules and places new ones. The PHZ-11 only takes a few minutes to prepare for firing, complete a fire mission and quickly curl up to avoid retaliation.