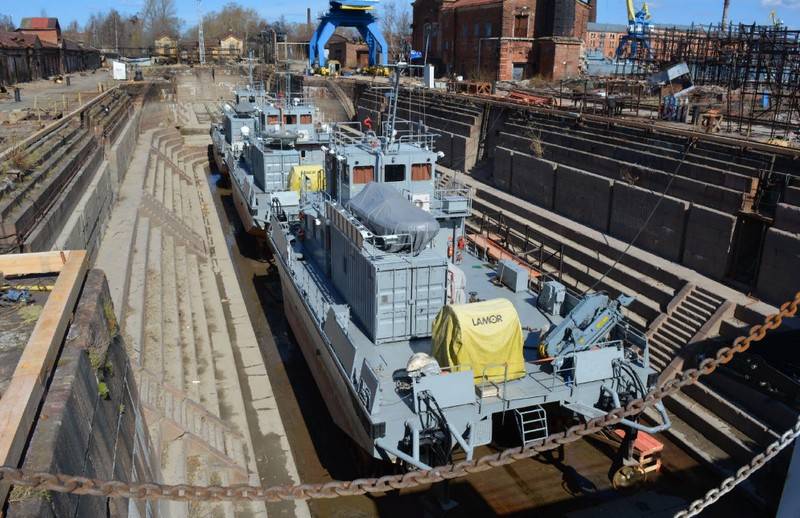 In Kronstadt, the dry dock, which was being mothballed, was restored at the marine plant. According to the press service of the enterprise, the dock has already accepted the first vessels for service.
Kronstadt dry dock named after Surgin restored after 25 years of conservation. He is able to accept small vessels and ships with little draft: tugs, boats, diesel submarines, as well as civilian vessels of small displacement. Two fire-fighting and one diving boat from the Leningrad Naval Base were the first to be docked in the dry dock.
In 2018, the dock was taken out of conservation and conducted a survey. During 2019, the shipyard specialists repaired the main communications, butt port, and the bottom of the dock. Repair was carried out at the expense of the plant's own funds.
- said in a statement.
Note that the Sumgin dock is the oldest active dry dock in Russia. It was built in 1830-1846 during the reign of Emperor Nicholas I even before the construction of the Kronstadt Marine (ship) plant. Until 1919 it was called Nikolayevsky, after it was renamed in honor of Mikhail Andreevich Sumgin (1900-1919) - a worker of the Kronstadt ship factory, who died in the struggle for the establishment of Soviet power on October 19, 1919 near the village of Ust-Ruditsa (Lomonosov district).