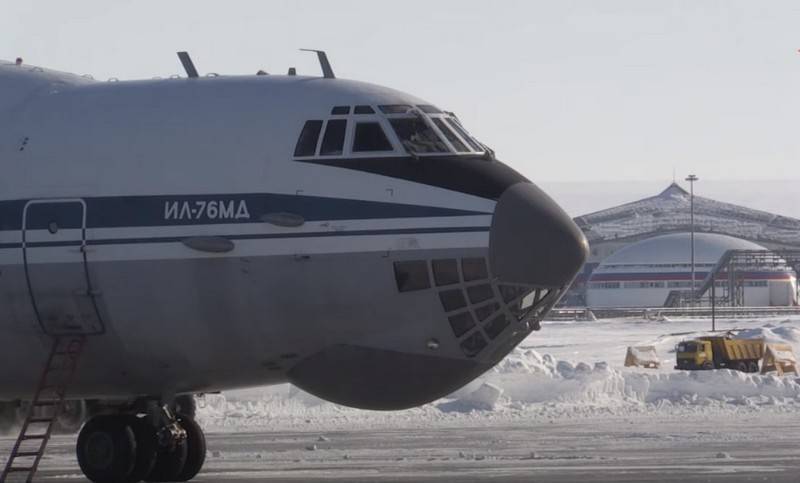 On the island of Alexandra Land, Franz Josef Land Archipelago in the Arctic, a new all-weather runway of the Nagurskaya aerodrome was commissioned. This was reported by the press service of the North
fleet
.
According to the report, the new strip is capable of accepting almost all types of aircraft that are in service with the VKS and marine
aviation
Ministry of Defense of Russia. Previously, aircraft at the airport could land only in the winter. It is noted that despite the commissioning of the facility, work on the strip will continue.
In the future, the length of the strip will be increased, this will allow to accept on the island of Alexandra Land all types of aircraft, including heavy long-range bombers
- said in a statement.
The press service noted that the first aircraft to land on a new strip of the Nagurskaya aerodrome were the Il-76MD military transport aircraft, which participated in the Arctic exercises of airborne units with high-altitude landing.
Recall that the Nagurskaya airfield is located on Alexandra Land Island near the northernmost Russian military base, the Arctic Shamrock. The tactical group of the Northern Fleet is deployed on the island.