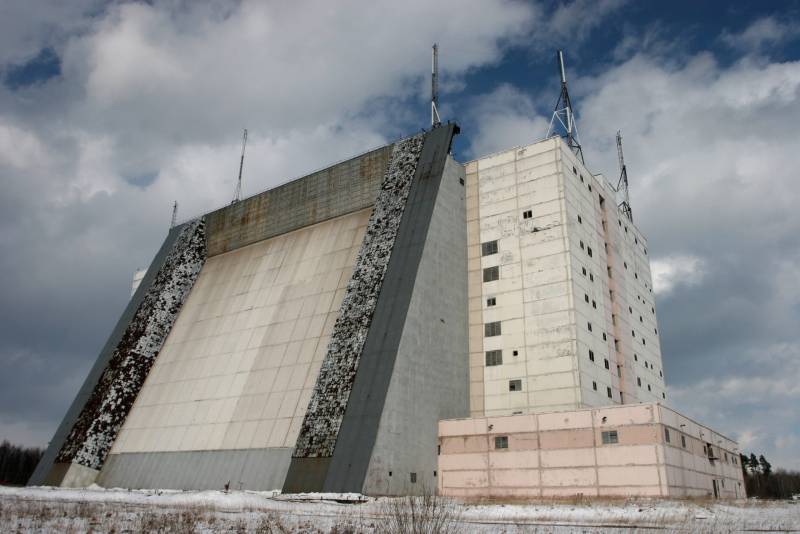 Failure to extend the Minsk life of two Russian military bases in Belarus, which is about to expire, threatens a conflict between the two countries. Should Lukashenko take the risk of exacerbation?
Such reasoning leads the publication "Belarusian
news
».
For Russia, these two sites, especially the Volga radar, have important military-strategic importance, and for Belarus they are a good trump card in the ongoing integration bargaining.
The first object is the communications center of the Russian Navy, located in the Minsk region. The second base, the Volga radar, is located in the village of Gantsevichi in the Brest region and is part of the missile attack warning system.
The life of the facilities, which was determined by intergovernmental agreements in 1995, expires on June 6, 2021.
Although Alexander Lukashenko does not declare his intention not to renew the contract, he repeatedly hinted that it would be nice for Russia to somehow thank Belarus for the military facilities located on its territory. In particular, he spoke about this last year in an interview with the publication
Echo of Moscow
:
In Belarus, we have two military bases of the Russian Federation, high-tech bases. How much did you pay us after the collapse of the USSR for these two bases? Zero.
And although Russia now plans to install the over-the-horizon Container radar in the Kaliningrad Region, it will not provide full missile defense for the European part of Russia. Moreover, the Volga radar was originally created to protect against medium and shorter range ballistic missiles. And after the United States withdrew from the treaty, the significance of the station increased even more.
In addition, according to military expert Konstantin Sivkov, the withdrawal of Russian bases from Belarus would be a political defeat for the Kremlin, so this should not be allowed in any case.
On the other hand, to demand the closure of Russian bases is not in Lukashenko's interests, because he is too dependent on Moscow. And in doing so, he would harm himself. The price of the issue is not so high as to risk it.