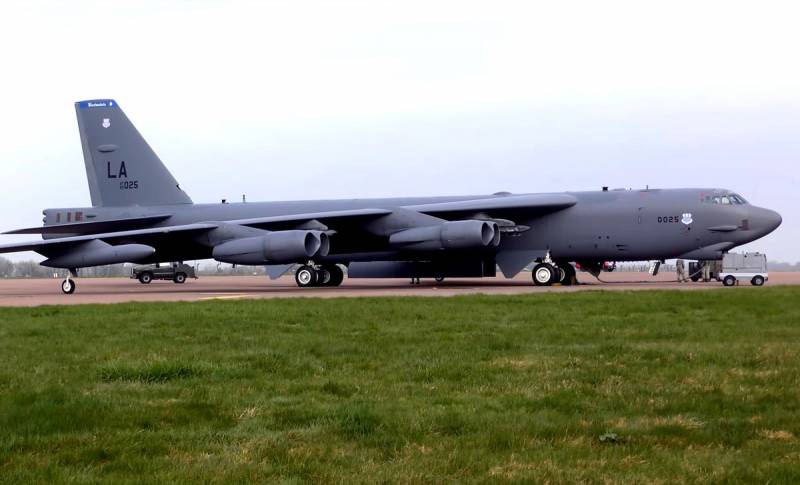 The US Air Force intends to select a supplier of new engines for the strategic bombers B-52H Stratofortress for their remotorization program. A tender for new engines will be announced shortly, Flightglobal reports.
The winner of the supply tender should be determined no later than May 2021, following which it is planned to purchase 608 new engines for installation on bombers and an unnamed number of spare ones. All engines must be delivered within 17 years after the conclusion of the contract.
The remotorization of the B-52N should extend the life of American strategists to at least 2050.
As previously reported, the US Air Force is considering two options for remotorization - the first, which provides for the replacement of standing engines with others (direct replacement) and the second, for the replacement of power plants with their reduction from 8 to 4. As stated, the TF52 engines currently installed on the B-33H are very expensive to maintain, and they also have high fuel consumption.
In September 2019, the USA tested the version of the F130 turbofan engine. According to the statement of the developers from the American division of the British company Rolls-Royce, the engine is intended for installation on B-52 Stratofortress strategic bombers.
The F130 engine, or rather its version, is developed on the basis of the BR725 powerplant used on the Gulfstream G650 business jets. With less fuel consumption, it is able to develop thrust up to 75,6 kilonewtons, which corresponds to the thrust of TF33 B-52 engines.
The B-52 Stratofortress is a multi-functional heavy ultra-long intercontinental strategic missile bomber that has been in service with the U.S. Air Force since 1955. It was developed in the 50s, but is still the main long-range bomber aircraft.
aviation
US Army. Currently, the United States has 76 aircraft of this type, the average age of which is 50-55 years.