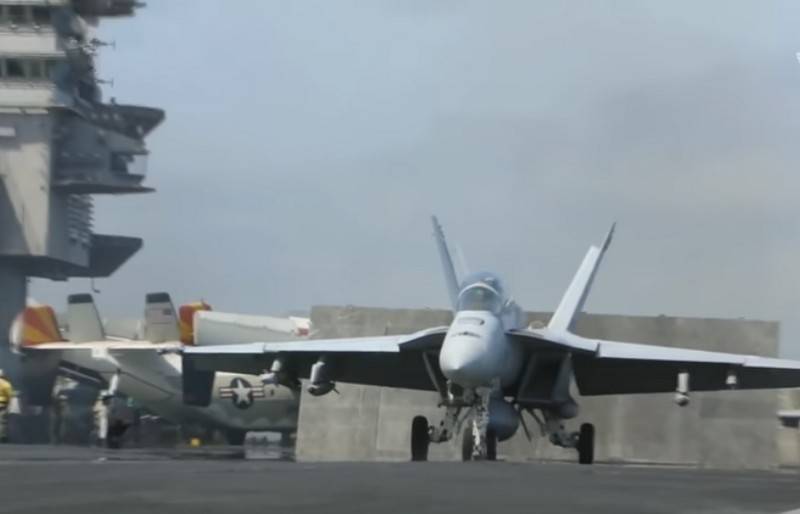 The US Navy received the latest F / A-18 Super Hornet multi-role fighter of Block-2 version; the aircraft was received at the Boeing company. This was reported by the press service of the Navy.
The F / A-18 Super Hornet fighter of the Block-2 version has been produced since 2005. During this time, the US Navy received a total of 608 fighters of this type, including 322 single F / A-18E and 286 double F / A-18F. The last fighter with serial number E322 will continue to serve as part of the 34th fighter-bomber squadron at the US Navy's Ocean base in Virginia.
In the future, the US Navy plans to receive the Block-3 version of the Super Hornet fighters, the contract with Boeing was signed in March 2019. According to the agreement, the fleet must receive 2022 Block-72 fighters of both versions by 3. The first two fighters will be transferred to the Navy during May-June 2020, they will be involved in tests at the Patuxent River Air Force Base and Center
aviation
armaments China Lake.
As explained, the F / A-18 fighter of the Block-3 version differs from the second version by an improved cockpit, a reduced radar signature and an increased flight resource of up to 10 thousand hours.