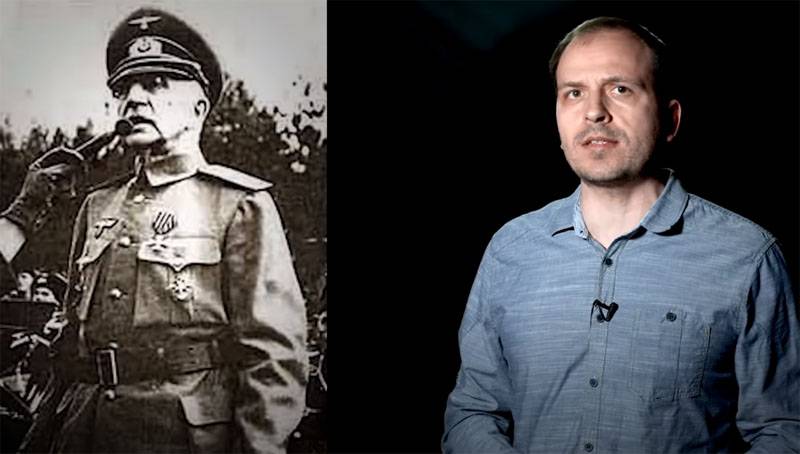 The well-known Russian journalist Konstantin Semin, who recently turned into an active video blogger, decided in a rather sharp way to "walk" over the bosses from his former place of work.
A fragment of Dmitry Kiselyov's program was inserted in his video "The Malice of the Day," where he mentions the need to erect a monument to General Krasnov, known, for example, for his appeal of the 1941 model "May God help the German
arms
and Hitler! "
Konstantin Semin points out the fact that everyone who wants to erect a monument to Krasnov, hang a sign in memory of Mannerheim and other similar people, emphasize their activities before the Great Patriotic War. Their own war crimes from the time of the Second World War are, as it were, proposed to be forgotten, and if you look at them, then only through your fingers.
Semin recalls who Krasnov is, recalls the trial that was conducted in the Soviet Union against Krasnov, Shkuro, and the like, who had sworn allegiance to Nazi Germany.
Channel subscribers Konstantin Semin expressed support for the journalist for his assessment. In general, the video is actively discussed in Runet with different ratings.