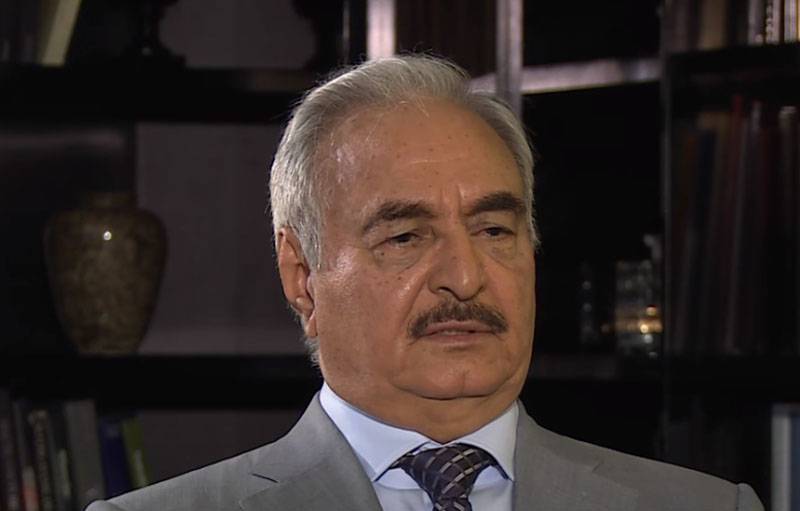 Urgent
news
That night they came from Libya and were distributed by major news agencies. The commander of the Libyan National Army, Khalifa Haftar, has declared his forces ruling in the country. Haftar himself at the same time became the self-proclaimed leader of Libya.
Recall that earlier Marshal Haftar sent an LNA to Tripoli with the goal, as he put it, of the national unification of the country.
Haftar:
My only goal is to protect the Libyan people, taking into account their will.
One of the main opponents of the fact that Libya united under the leadership of Khalifa Haftar was Ankara.
American officials reacted to Haftar's proclamation of his political leadership in Libya.
So, the American diplomatic mission in Libya said that Haftar is imposing his will, and his proclamation as head of state is "unilateral." In the US, they said they "regret what happened."
This American statement once again reveals the double standards of the United States. It would be useful for Washington to recall how he supported Juan Guaido, who proclaimed himself the head of Venezuela in one of the streets of Caracas. Guaido was subsequently even invited to Congress. And the proclamation of Guaido as the President of Venezuela without winning the US election was not called "imposing political will by one person".