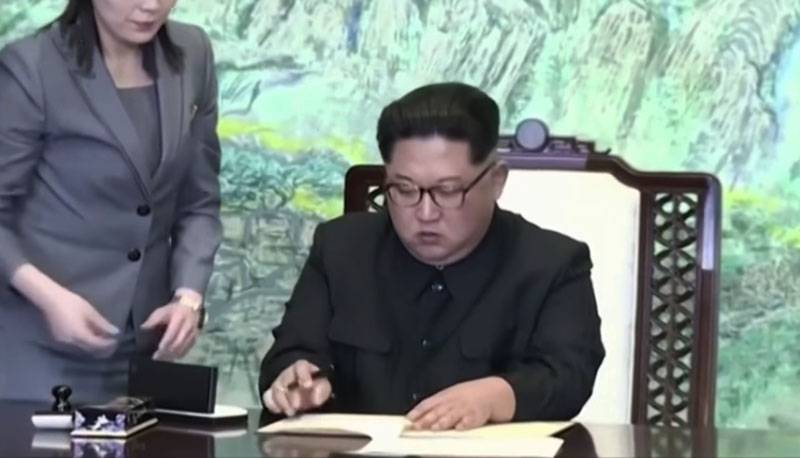 The Western press continues to actively discuss the state of health of the DPRK leader Kim Jong-un. A special information surge in this regard is observed in the USA, where previously many foreign politicians were "worried" about the state of health.
The DPRK Embassy in Russia, commenting on the situation with reports of either a "serious illness" or even the death of Kim Jong-un, compared the situation in the world with "erosion". The text, which was released by the North Korean embassy, ​​noted that there is a "charming leader in the world that brings people hope and optimism." It is added that Kim Jong-un is trusted and respected by the people and is recognized as a man of peace even in some states hostile to the DPRK.
However, in the US press, they decided not to stop discussing "only" the health of the North Korean leader and turned to forecasts of what peace and relations between Washington and Pyongyang would expect if the DPRK leader dies.
The National Interest publication excelled in this regard. An article by Michael Cohen states that a person who may be the head of North Korea "in the event of the sudden death of Kim Jong-un" is likely to "test a nuclear missile." The situation is called dangerous, since the DPRK missiles are not targeted at the United States and are "close to America."
The author believes that his sister could become Kim Jong-un's successor, but "her gender may interfere." Further, Cohen lists the whole list of applicants, "in which he seems to include all of Kim's close relatives known to him.
From the article:
Many possible successors, and this may be representatives of the army, will rush into a possible fierce struggle for leadership.
The author notes that the "new leader" of the DPRK, like Kim Jong-un at one time, "will have to cling to the atomic
weapon
"To" challenge the US and allies in the region "and" consolidate its support. "
Cohen goes on to say that in the event of a nuclear threat from the DPRK, the United States will decide on retaliatory measures, which "could lead to a global conflict, a big war."