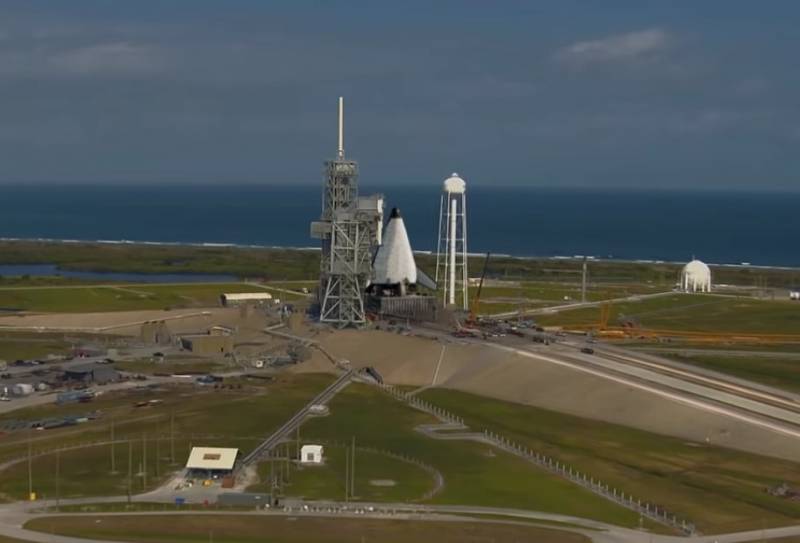 When Lt. Col. Lafontaine, along with other marines, was helicopter crossing Pakistan's airspace for landing in Afghanistan, he thought there had to be some other better way of delivery. And this led him to the idea of ​​landing through space.
This is described in the article of the famous defense expert David Ax, which was published today in the publication National Interest.
To send US Marines into battle through space, you need to have high technology and high ambition. Today, this idea has greatly transformed, turning into something completely different, more attainable and less fantastic.
Initially, it consisted of landing marines anywhere in the world, using a ship launched into near orbit. Moreover, the speed of delivery from the United States would not exceed a couple of hours. The delivery ship, which then, in the early 2000s, did not yet exist, was conditionally called Sustain. It was an abbreviation for Small Unit Space Transport and Insertion, or a small device for space transportation and landing. The landing was supposed to be on a "space plane", which started from the side of the ship, delivering it to the lower orbit of the Earth.
The use of such a landing method, in addition to a high delivery speed, had another advantage. Since any transfer would be made through space, bypassing the airspace of other countries, it was not required to request permission from other states to fly.
But there was a significant drawback: the impossibility of returning the marines to the base in the same way, since the take-off of a space plane required a long runway and developed ground infrastructure.
The key to solving this problem could only be replacing people with robots. The modern development of military robotics, the presence in the arsenal of the armed forces of the United States and other countries of drones capable of performing various combat missions on land, water and in the air, breathed a second life into this seemingly fantastic project.
After all, drones have no families, and they do not mind one-way missions. Thus, the need to return the "landing" disappears, because instead of people used kamikaze drones. It can be both UAVs and ground drones.
Now the project of the space carrier aircraft uses not only the experience of the defense industry, but also actively studies the achievements of civilian space exploration. In particular, there is an increased interest in space tourism programs that the military is considering to adapt to solve its problems. Today, there are practically no technological obstacles to the project.
Therefore, today the concept of robotic space paratroopers remains viable, and Lieutenant Colonel Lafontaine's dream has not died.