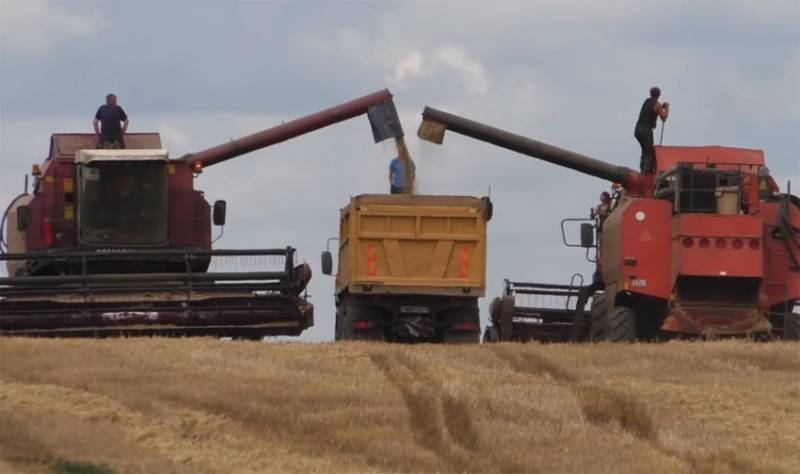 Abroad, there was a reaction to the suspension of Russian grain exports. Recall that on the eve of information was confirmed that the Russian Federation will stop the export of rye, wheat, barley and corn outside the EAEU until July 1. This information led to a stir in the global food market.
They decided to tell about the situation that is connected with the decision of Russia and its possible consequences in the Polish press. One of the largest publications in Poland, Rzeczpospolita, comes out with material from Ivona Trusiewicz, which reports that this decision of the Russian Federation is made for the first time in a decade.
From material in Rzeczpospolita:
Grain prices in Europe are rising rapidly. In just three weeks, Russian exporters sold all the grain for which they had a permit. The Ministry of Agriculture of the Russian Federation against this background said that it was not going to increase the export quota.
Such a quota can be revised from June 1 to June 30, however, by decision of the ministry, Russia will not at all deliver cereals abroad (outside the Eurasian Economic Union) for this period.
Ivona Trusevich:
The last time Russia banned grain exports in the wake of the 2010 drought. He acted until the end of 2010.
In a Polish newspaper it is reported that in the European Union the price of a ton of wheat has surpassed the bar of 200 euros, reaching the mark of 206 euros. This is almost a year and a half maximum.
Against such a background, food prices in Europe are expected to rise in price, stating that they are not able to provide themselves with sufficient volumes of grain.
Meanwhile, the forecast of the Ministry of Agriculture of the Russian Federation for harvest-2020 is about 125 million tons.