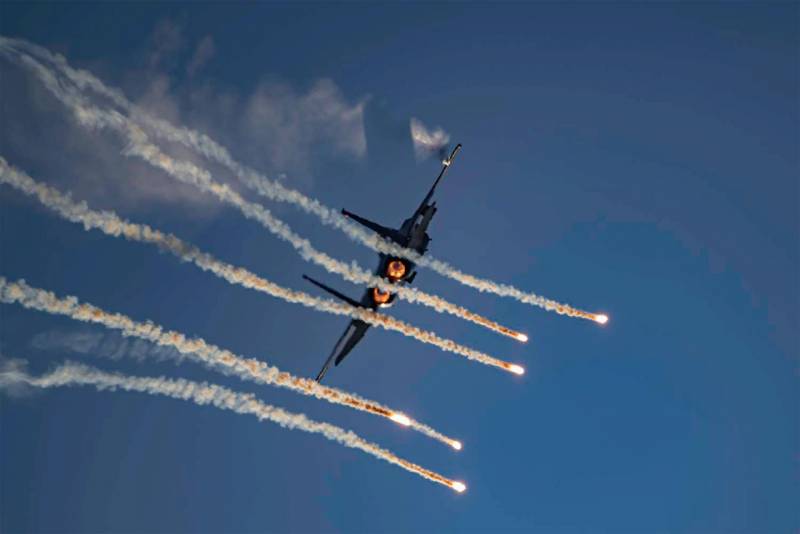 Israeli Air Force fighters are preparing for the celebrations dedicated to the upcoming Memorial Day for those who fell in wars and terrorist attacks (Yom Haziharon) and the country's Independence Day. In Israel, Memorial Day is celebrated tomorrow, and Independence Day - the day after tomorrow.
Today, residents of Jerusalem can watch training fighter flights. Airplanes must pass over the city at a low altitude.
Four combat vehicles will fly over a cemetery on Mount Herzl on April 28, where the fallen Israeli military is buried. And on Independence Day, which residents of Israel celebrate on April 29, several planes will greet medical workers by flying around several large hospitals where they are infected with COVID-19.
One of the Israeli Twitter users filmed a flight of fighters over Tel Aviv, who are also preparing for special events here.
האימונים כעת בשמי גוש דן של מטוסי העפרוני של חיל האוויר לקראת מטס ההצדעה הסמלי לצוותים הרפואיים בבתי הבוווו המטסון עבר כעת גם ליד המרפסת של@BarakRavidכמחווה מיוחדת לדוקטור המתגוררת איתו. pic.twitter.com/o1sOn5PTHz

— Or Heller אור הלר (@OrHeller) April 27, 2020
Memorial Day in Israel is celebrated in honor of all the inhabitants of the country who died in numerous wars and terrorist attacks since 1860. There were 23816 such victims during this entire period. Of these, 75 people have died over the past year.
Usually, Memorial Day is a massive visit to military cemeteries, but this year they were canceled due to quarantine.