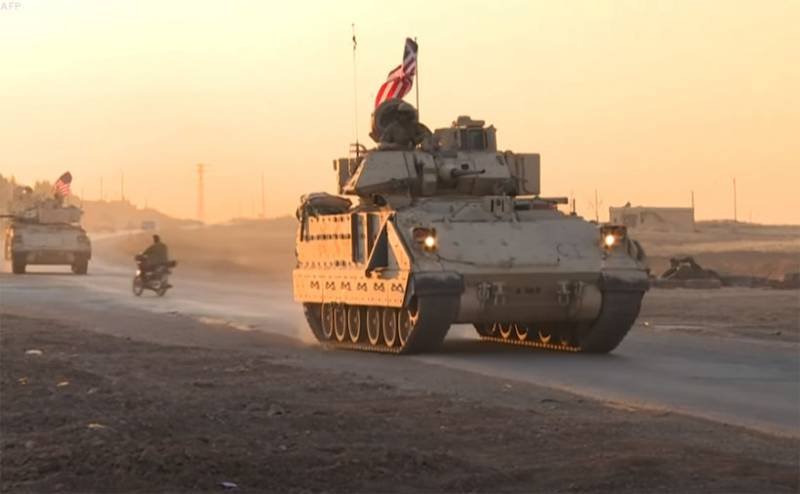 Reports from Syria suggest that in recent weeks, the Syrian province of Idlib, which used to be the hottest point in the SAR, today has become almost one of the most peaceful regions in the country. Things are much more complicated in the north of Syria, as well as in the provinces of Homs, Damascus and Deir ez-Zor.
Israeli strike
aviation
in the vicinity of the Syrian capital, according to SOHR, claimed at least 7 lives. And the three dead are civilians. The other four victims of the missile strike, which, as previously reported by "VO", was carried out from Lebanese airspace, are representatives of the Hezbollah group.
Against this background, drones of the American coalition appeared in the air over the province of Deir ez-Zor, in the area of ​​oil fields. They circled the territories where there are representatives of the American military contingent and Kurdish detachments, which actually control the illegal extraction of oil and its subsequent smuggling.
Recently, however, significant problems have arisen with oil in Syria for the United States. The cause of the problems is the extremely low price of "black gold". If we continue to export oil from Syria by oil-loading vehicles (tanks), for example, to Iraq, then such transportation will ultimately cost more than the extracted oil itself. The Americans cannot use the pipelines to the full extent, since they are leading to territories controlled by the Syrian government army.
In this regard, according to some reports, the Americans decided to significantly reduce the volume of crude oil exported from controlled fields in Syria, and to stop it at all in some areas using the available storage facilities. However, they fear that the SAA may take advantage of the situation and try to take control of the oil fields north of Deir ez-Zor and the Euphrates River. For this, the situation is monitored using drones. Also, US troops use helicopters.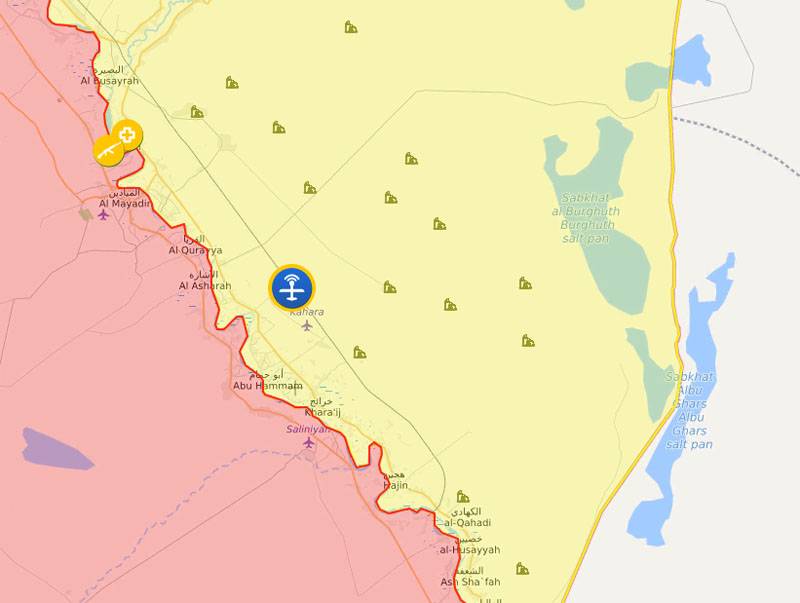 On the map, the territories marked by the SAA are marked in red, and Kurdish detachments and US troops in yellow (the yellow part of the map shows signs of oil production sites).
Previously reported the transfer of F-35A fighters to the Jordanian air base - closer to the borders of Syria. The US Air Force is ready to use this aircraft if the SAA tries to seize the initiative in Deir ez-Zor and return the oil fields to the official Syrian authorities.