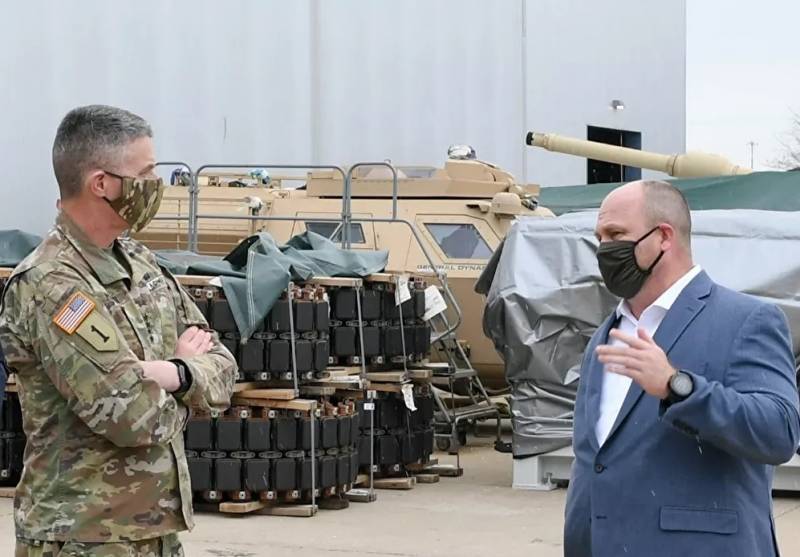 The American concern General Dynamics is known as a manufacturer of military tracked and wheeled vehicles for the US armed forces and their allies. This time, an unknown product was noticed at its facilities.
According to Sputnik, the equipment can be seen in one of the photographs devoted to the visit of Army Minister Ryan McCarthy to the company's production site on April 23, 2020, where he was presented with a new light tank.
In the background, behind piles of equipment, you can see an armored vehicle of brown color, partially covered by coiled tracks and tarpaulins. As noted by the publication, although most of the contour of the product remains hidden from view, some of its details are familiar.
In particular, one can distinguish angular lines in the style of Tesla Cybertruck, as well as equipment located on the roof, supposedly allowing the installation of a heavy machine gun or other
weapon
. Side windows are made in the form of an arrow-shaped parallelogram.
The armored vehicle is not similar to any of the land systems presented on the General Dynamics website. However, it has a number of similarities with the Mbombe 4x4 product, an armored personnel carrier manufactured by the Paramount Group, a South African company.
Mbombe 4