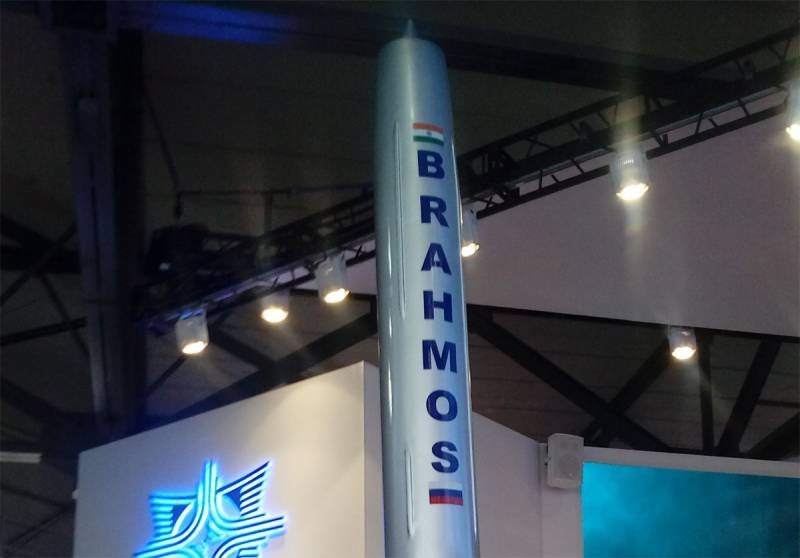 An official from the Indian Ministry of Defense spoke in an interview with Indian media about important changes regarding the design of the BraMos rocket. The materials of the Indian press say that between India and Russia, agreements were reached on increasing the radius of action of a supersonic cruise missile.
If you believe these messages, then the agreement is to increase the combat radius of the BrahMos missiles to 600 km. In cooperation, India intends to obtain just such a parameter of missiles.
An Indian military official noted that India has entered the missile technology control program. It is alleged that under this program the country can participate in the development of missiles of various types, including shorter and medium ranges.
In the Indian media it is noted that the possibility of increasing the combat radius of the BrahMos missiles was discussed back in October last year at the Intergovernmental Commission.
In India, it is reminded that at the moment, the maximum range for hitting targets with the BraMos missile, both land and sea, is about 300 km. Thus, the updated design will allow the racket to increase this range to 600 km.
Military analyst Rahul Bhonsl notes that this is a very promising area of ​​cooperation with Russia.
Expert:
If, with a combat radius of 300 km, the BraMos rockets had to be deployed closer to the targets, the new modification will allow for a more flexible approach to basing.