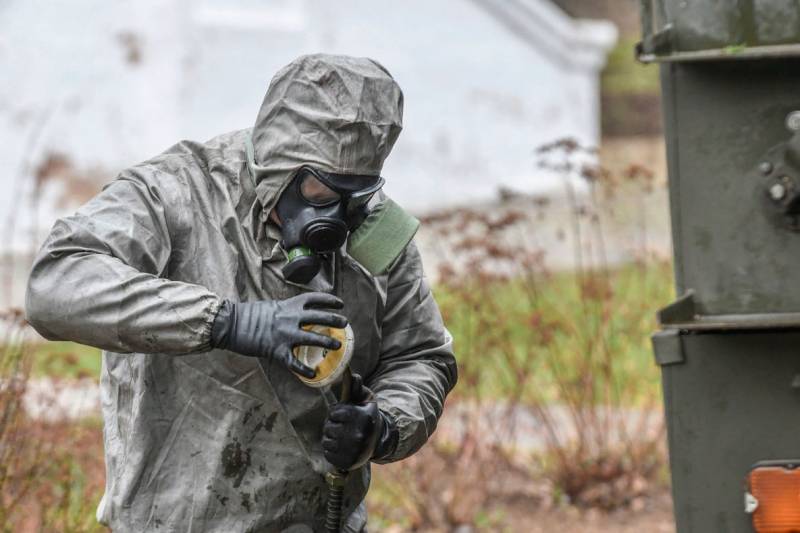 The Russian Ministry of Defense made a statement regarding the number of cases of infection of military personnel with the new coronavirus. If you believe the official data, then on April 26, 874 military identified COVID-19.
The military department notes that of the indicated number, less than half of the military personnel are placed in hospitals. This is 314 people. Six military men are in civilian clinics, the rest are either isolated at the place of residence or are in isolators at the place of service. The defense department has not yet reported the number of cases of recovery, as well as the percentage of mortality. There is no data on whether there are among the sick Russian servicemen those who were sent to disinfection events abroad - for example, to Italy.
The published material additionally talks about the fact that a new type of coronavirus has been confirmed in 779 cadets of universities of the Ministry of Defense and 192 students in pre-university educational institutions.
Reported on total testing for coronavirus in the military.
Recall that a few days ago the president of the country made a decision to postpone the parade dedicated to the 75th anniversary of the Victory over Nazi Germany. The new date for the parade has not yet been decided. It directly depends on the situation in our country with the spread of a new type of infection.