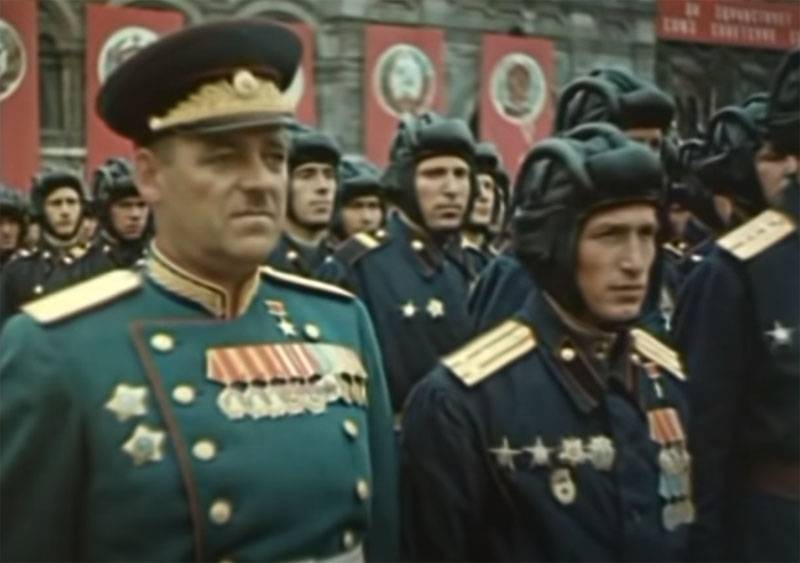 In our country, a topic is often discussed related to Western attempts to change the mind.
history
World War II, belittle the role of the Soviet Union in the defeat of Nazism. However, it is worth noting that far from always and not everywhere in the modern Western press they are ready to follow the path of the mentioned defamation. Nevertheless, European journalists and historians still convey the truth about the war to their readers. Not everywhere, but still it's impossible, as they say, of all - under one comb.
In a major Dutch publication NU.nl today published an article by Joost Nederpelt, which attracts attention.
Nederpelt talks about the inglorious end of Adolf Hitler in his bunker during the Berlin Red Army operation.
The Dutch author notes the price that the USSR had to pay during the war to crush Nazi Germany. An NU.nl article noted that the USSR lost more than 27 million people during the war years.
The author also notes that it was the battles on the Eastern Front for the Nazi army that ultimately became not only the most disastrous, but also claimed the greatest number of German soldiers.
From an article in the Dutch press:
Of the 4,4 million to 5,3 million German soldiers killed during the entire war, at least 3,5 million died on the Eastern Front.
Moreover, the author reminds European readers that for the Soviet people it was not just a war with Germany. It was a survival war. Nederpelt writes about the Nazi general plan "Ost", which today is not accepted in Europe to recall.
Dutch journalist:
Part of the Slavic population, according to the Ost plan, could be used in forced labor. The rest of the Slavic peoples had to be destroyed in order to free the so-called "Lebensraum" (living space) for the Aryan race.
The author writes that it was on the Eastern Front that Hitler suffered the first crushing defeat - in December near Moscow. Nederpelt recalls that the Red Army surrounded the German group near Stalingrad and won the Battle of Kursk.
In the article:
From the beginning of Operation Barbarossa to the death of Hitler, 1409 days passed. In many countries, including the Netherlands, films and books that talk about the American and British struggles against Nazi Germany often give the impression that D-Day in Normandy was decisive for defeating Nazi Germany. Nevertheless, from 75 to 80 percent of German troops fought on the Eastern Front. And it was from the Red Army that the Wehrmacht was defeated.
Thus, the author recalls the decisive contribution of the Red Army to the defeat of Nazi Germany.
It seems to us that the Dutch journalist gives out common truths. But for the modern western man in the street, for the modern European media, the article by Joost Nederpelt may well look like a real revelation.