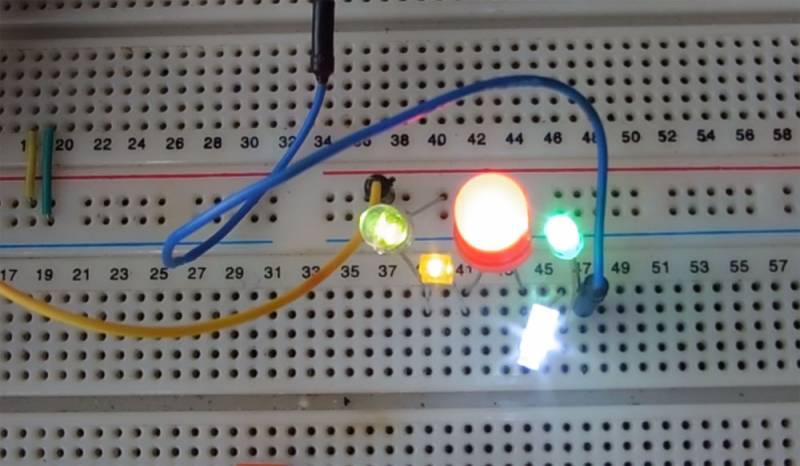 Against the background of a considerable number of frankly anti-Russian (anti-Soviet) articles, the Polish press published noteworthy material on the achievements of Soviet science. The observer Bartholomew Seija in Onet.pl published an article entitled "The most important inventions of the USSR. What do we owe to Soviet scientists? "
The material, part 1 of which is devoted to Soviet achievements from the beginning of the 1920s to 1959, says that in the Soviet Union they did not spare money for science, and that this paid off.
Of
Articles
:
After the war, the Soviet Union became a leader in space rocket research, which led to a number of remarkable achievements - from the first satellite, animal and man sent into space, to the first landing of spacecraft.
The material describes how LEDs are actively used today around the world, but few people know that this development would not have existed without the research of the Soviet physicist Oleg Losev.
From the article:
In total, he published 16 scientific papers on electroluminescence. And only in the 1960s did the work of the Soviet physicist find practical expression. In practice, electroluminescence began to be used first in the United States.
The author says that the Soviet Union for a long time was a leader in the creation of not only military equipment. An example is the work of Soviet scientists who made it possible to create stations and banks for transfusion and storage of donated blood.
Bartholomew Seia:
The first blood bank was opened in the USSR in 1930. Everyone owes this to Sergei Yudin. By the mid-1930s in the Soviet Union, there were 65 large and 500 temporary banks (vaults) of blood.
The Polish author recalls that in the Soviet Union, airborne troops were created for the first time in the world. Seia tells her readers that the first landing in the USSR was in Voronezh.
The author recalls the Soviet engineer Lev Theremin, the inventor of the Theremin musical instrument.
The author also recalls that it was in the USSR in the early 1930s that a postal code system was developed, which is now used around the world.
The material recalls Soviet designers and engineers, thanks to whose work in October 1957 the first artificial Earth satellite was launched into space. It tells about the world's first peaceful use of nuclear energy - to generate electricity at the world's first nuclear power plant.
An atypical article for today's Polish media.