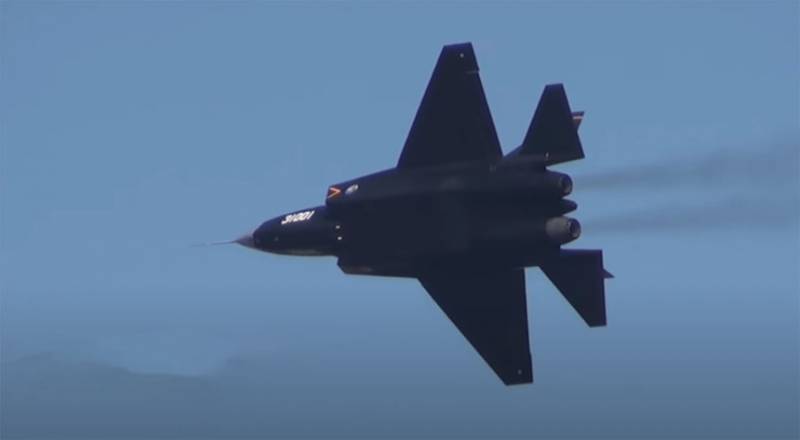 The other day, Chinese media (as reported in the news story "Military Review") talked about choosing a color scheme for J-31 fighters. These aircraft in China belong to a new generation.
The gray color of the J-31, as was noted, suggests that these fighters may soon appear in service, with the main focus being the Chinese naval forces. The authors in the Chinese media wrote that the J-31 is considered as the basis of the wing for the Type 003 aircraft carrier, which is already being built at a shipyard in China.
However, there is one caveat that so far does not give rise to particular optimism by the Chinese Navy regarding the use of J-31 fighters as a means of deck
aviation
. We are talking about the fact that there have not yet been any official reports on the successful testing of the J-31, not only on board the aircraft carriers available in the Chinese Navy (Liaoning and Shandong), but also on the ground training complex for carrier-based aviation. And the words that the aircraft will be intended for aircraft carriers with a flat deck, can hardly be called decisive here.
According to the latest information, experiments with the engines of this fighter are not allowed to be fully implemented on deck. The take-off run of the J-31 is still too long to be called primarily decked. In 2016, the take-off run was (according to open sources - more than 400 meters), in 2019 there were statements that they could reduce it to about 325 m.This could be more than the total length of the aircraft carrier. With mileage, things are even more complicated. For the J-31 to land, Chinese aircraft carriers today would have to "drive in the hitch" - two decks as a landing pad ...
In this regard, at this stage, the J-31, if it turns out to be placed in the troops, will be operated from ground airfields - until the problem with engines is solved. True, in such a situation, questions arise for its use so that it does not become an internal competitor to another fighter of the "new generation" - the J-20, which is already being mass-produced.