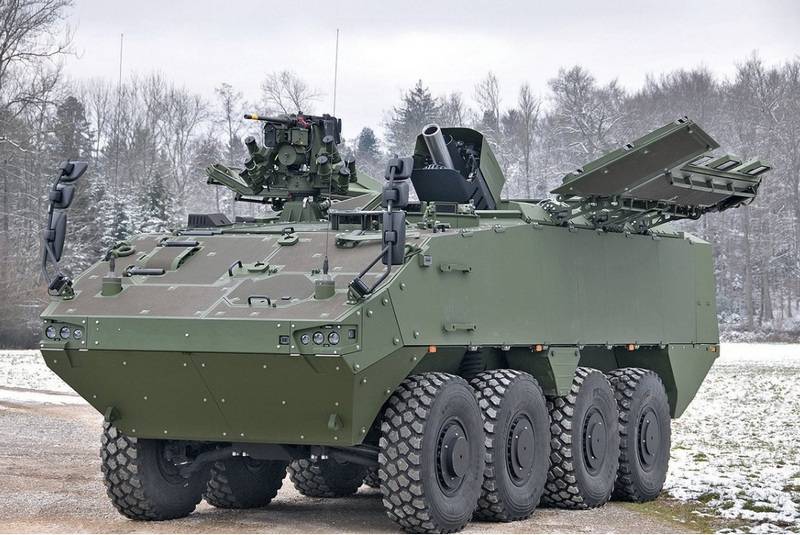 The Swiss army will soon receive a modified 120-mm self-propelled mortar complex Mörser 16. The Swiss Federal Ministry of Defense, Civil Defense and Sports announced the completion of tests of this complex.
In January 2016, the Swiss Defense Ministry signed a contract with the Swiss company RUAG for the supply of 32 Mörser 16 self-propelled mortar systems, 12 transport vehicles, ammunition and related equipment. The delivery was supposed to take place from 2018 to 2022, however, tests of the first prototypes revealed numerous shortcomings in both the firing unit and the fire control system. After that, the complexes were refined to a level that satisfied the Swiss military. Now, the refined complexes will begin to enter the armed forces only in 2024.
The installation itself is a installation of the 120 mm Cobra automated mortar system developed by RUAG on the chassis of Piranha IV armored personnel carriers with an 8x8 wheel arrangement. The main element of the system is a 120 mm smoothbore mortar, loaded from the barrel. The standard barrel length is 2 m. There is also a modification with a trunk shortened to 1,6 m. The barrel is suspended on hydropneumatic recoil devices and is connected with guidance systems.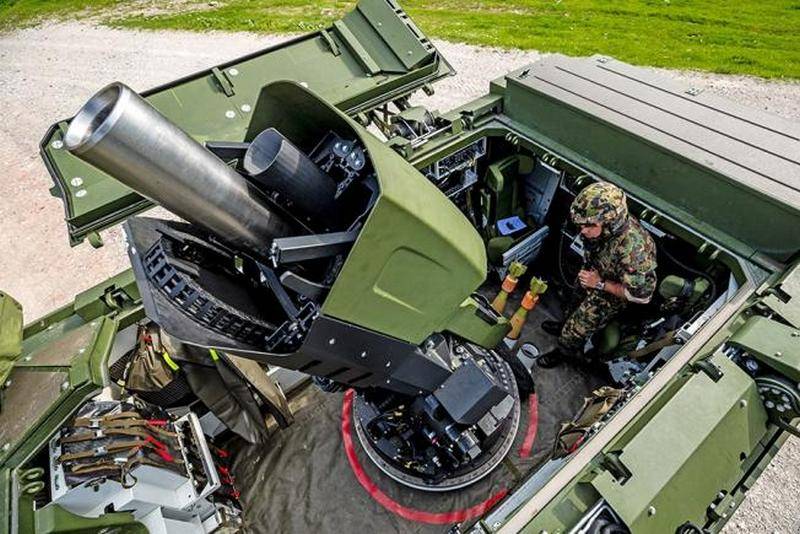 Directly above the barrel is placed loading mechanism. The ammunition is offered to be laid manually on the machine, after which the mechanisms independently send it in the direction of the barrel and are placed in a tubular cassette. Then the cassette is aligned with the mortar point, and the mine goes into the barrel. After removing the cassette from the barrel, a shot is fired. The moving parts of the loading mechanism operating near the muzzle of the mortar are equipped with shields.
At the request of the customer, the Cobra system can be manufactured without a loading mechanism. In this case, the mortar turns into a muzzle-loading gun with manual loading, but retains all other combat qualities. The mortar can use all existing 120 mm shots. Firing range 7-9 km (long barrel), depending on the type of mine.
Mortar targeting is carried out using electric actuators integrated into a turntable. Horizontal circular guidance or with restrictions on the design of the carrier machine. Vertical - up to 75-80 hail. Changing the elevation angle for loading is not required.
It is noted that Piranha IV self-propelled wheeled chassis made for Mörser 16 will be the first production vehicles of this modification of the Piranha family (to date, the Piranha IV armored personnel carrier has not found serial customers).