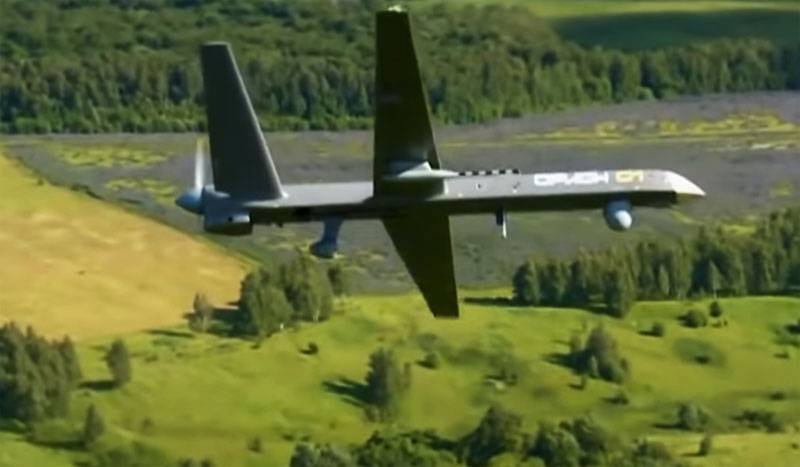 Polish military experts decided not to ignore the adoption of Orion unmanned aerial systems in Russia. These are reconnaissance drones, which in Poland were called analogues of the American MQ-1 Predator.
In the Polish edition of Defense24, it is noted that "earlier Russia had difficulties with the serial production of such unmanned aerial vehicles." The author of the material, Juliusz Sabak, writes that these difficulties were primarily associated with financing.
From the material:
Thus, you can see that even the disaster of one of the prototypes in November last year did not interfere with the testing process.
The author writes that if we were talking about some kind of technical flaw related to the glider, it is unlikely that in the end there was a decision on putting the UAV into service.
The author tells Polish readers that the Russian Orion UAV has the ability to fly for 24 hours at altitudes up to 7,5 km. The maximum flight speed is about 200 km / h.
In Poland, the issue of creating Orion-2 drones in Russia was also discussed. These are already larger UAVs with a maximum take-off weight of 5 tons and a carrying capacity of up to 1 ton. Polish experts paid special attention to the practical ceiling for Orion-2, which should be about 12 thousand meters.
In the comments on the materials in the Polish media, there is once again a "fitting" of how Russian drones "can threaten the eastern flank of NATO." They came to the conclusion that "the most dangerous direction is the Kaliningrad region." At the same time, it is proposed to once again discuss the issue of strengthening the air defense system. Accordingly, we are talking about additional financing.