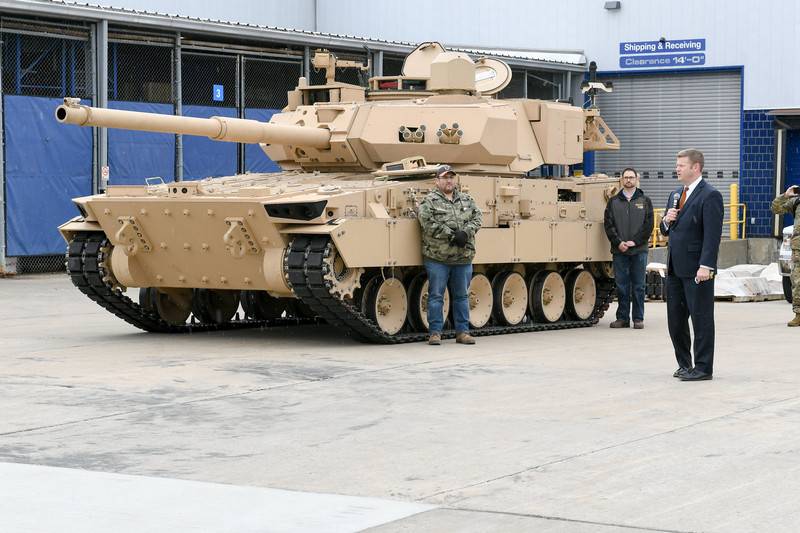 Prototype combat vehicle Griffin II
The first public demonstration of prototypes of tracked combat vehicles with cannon weapons (light
tanks
) developed under the Mobile Protected Firepower (MPF) program. It is reported by the Pentagon press service.
On April 23, 2020, U.S. Army Secretary Ryan McCarthy visited the General Dynamics Ground System and BAE Systems in Detroit, where he got acquainted with the prototypes of the presented vehicles created as part of the Mobile Protected Firepower (MPF) program. This program provides for the creation of a tracked combat vehicle weighing no more than 32 tons, equipped with cannon weapons of 105 or 120 mm caliber and an active defense complex.
On December 17, 2018, the United States Ground Forces entered into two contracts with BAE Systems and General Dynamics Land Systems (GDLS) for more than $ 375 million and $ 335 million, respectively. Under the agreement, each firm was to build 14 prototypes over the next 12 months for further testing. According to the test results, by the end of 2021 one of the samples will be selected, and in 2022 it is planned to begin mass production. In total, it is planned to purchase 504 serial MPF machines.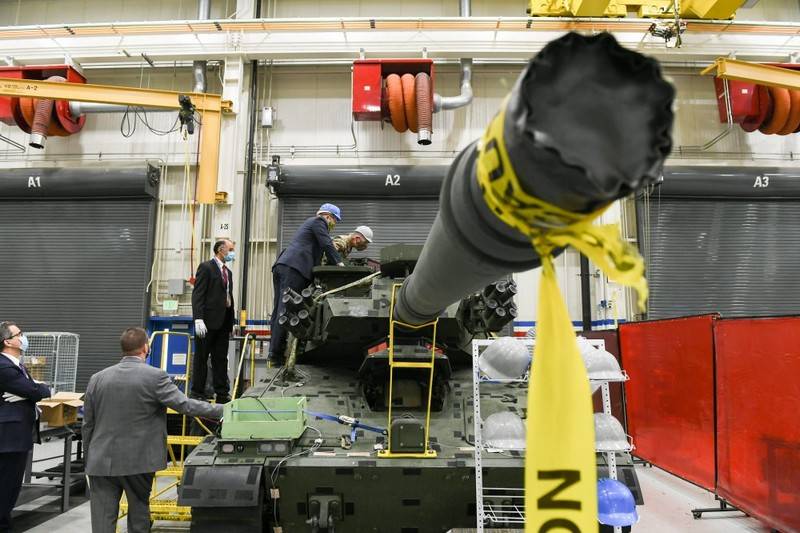 A prototype combat vehicle based on the light tank M8
The U.S. Department of Defense will choose from two samples: BAE Systems has proposed a new version of the M8 Armored Gun System, developed by FMC at the turn of the 1980s and 1990s to replace the M551 Sheridan light tank. The M8 tank had a combat weight of 19 to 25 tons, depending on the version of the interchangeable protection kit and was equipped with a 105 mm M35 gun in a remote installation with an automatic loader. Judging by the new prototype of the MPF machine based on the M8, the updated version has enhanced armor reservation and gun installation.
General Dynamics offers the all-new Griffin II light tank. Griffin II is a symbiosis of the modified turret of the M1A2SEPv2 Abrams tank and the ASCOD 2 chassis. The new 120mm XM360 cannon was chosen as the gun. The combat weight of Griffin II reaches 38 tons.