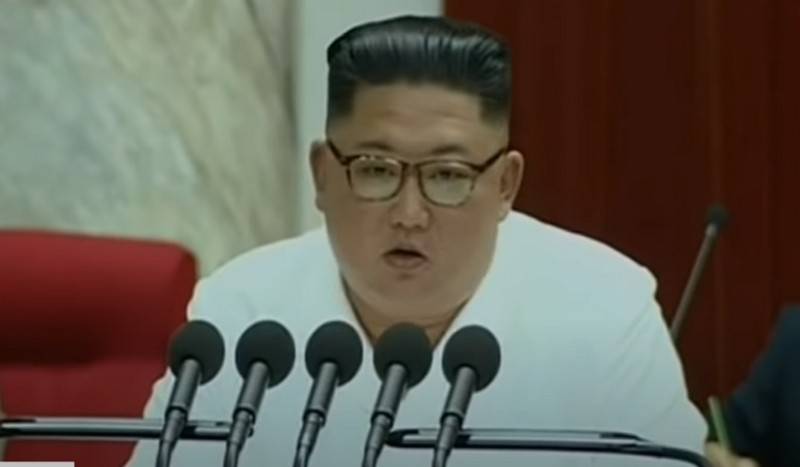 North Korean media have denied rumors of illness and death of the country's leader Kim Jong-un, reporting on Sunday morning about his active work as head of the DPRK. This was reported by the South Korean agency Renhap.
According to North Korean state radio, Kim Jong-un conveyed gratitude to the workers who took part in the construction of the new city of Samzhiyon. At the same time, it is not specified in what form the gratitude was transmitted and where the head of the country is located.
Dear supreme leader Comrade Kim Jong-un, thanked the workers who sincerely and wholeheartedly contributed to the creation of the city of Samjiyon

- says the publication of the newspaper "Nodon Sinmun."
Note that there is no new information about the participation of Kim Jong-un in public events and trips around the country since April 12, when he last appeared in public, visiting the regiment of the Air Force of the North Korean army.
Against this background, the South Korean and Japanese media are actively circulating rumors that the North Korean leader is recovering from heart surgery, and some, relying on messages from social networks, generally report a serious illness or death. However, official Pyongyang does not comment on this information.
On the eve of the Chinese social network Weibo, a message appeared about the death of North Korean leader Kim Jong-un. This was stated by the vice-director of the Hong Kong television HKSTV, citing a "reputable source." At the same time, South Korean
news
Ronhap news agency reports that the news about the illness and death of the DPRK leader is not true.