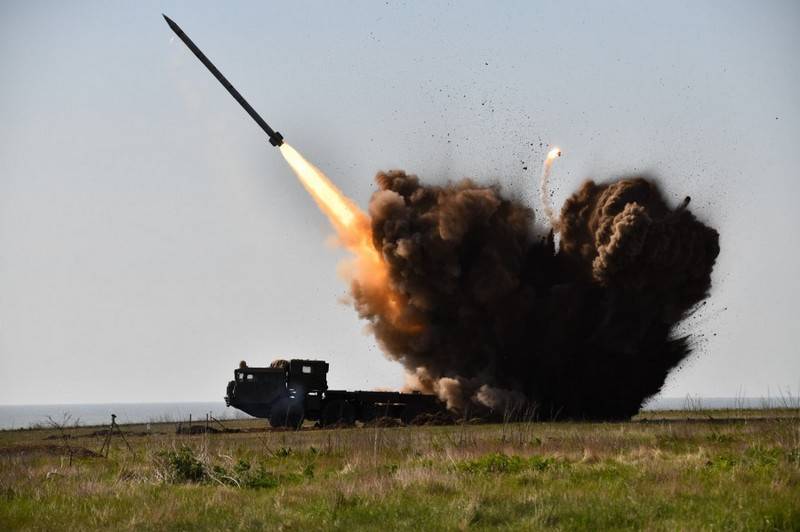 In Ukraine, preliminary tests of the Ukrainian Alder-M rocket continue. The next launches were carried out in Odessa region. This was reported by the General Staff of the Armed Forces of Ukraine on its Facebook page.
According to the report, in preparation for state tests, the next flight tests of the promising domestic Alder-M rocket were held at a test site in the Odessa region. The tests were attended by representatives of the developer and specialists of the APU. It is noted that the target was hit by a "first shot."
Later, the NSDC secretary Aleksey Danilov on his Facebook page wrote that the state Luch design bureau completed preliminary tests of the Alder-M MLRS. According to him, the distance and radius of destruction of targets met all the tactical and technical tasks. The flight range of the rocket was more than 110 kilometers.
The date of the start of state tests of this rocket has not yet been announced.
The Ukrainian General Staff explained that Alder-M is a project to create high-precision 300 mm rocket-propelled munitions with a maximum range of over 100 kilometers. It was previously stated that "each missile in the launcher is aimed at a separate target and can be controlled in flight." According to the developers, the new MLRS surpasses the accuracy of the Tochka-U tactical complex.