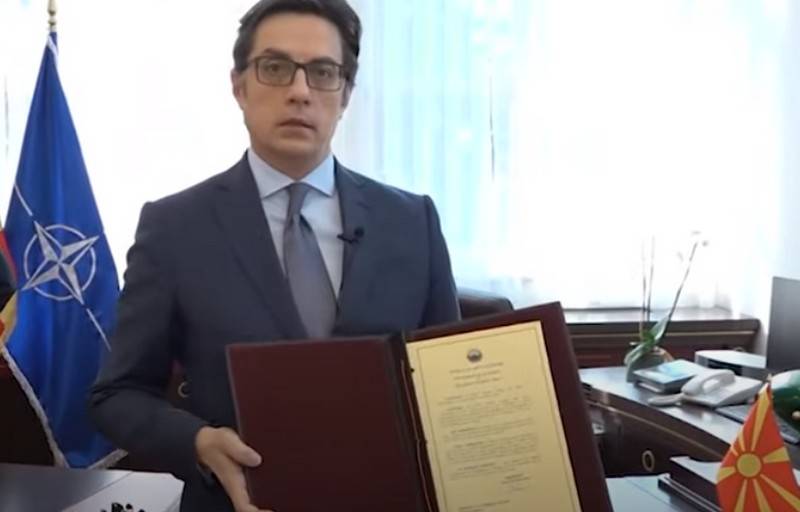 As part of NATO, a new "weak link" has emerged - Northern Macedonia, which was admitted to the alliance on March 27 this year. According to the American publication Foreign Policy, Russia will certainly take advantage of the weakness of the new NATO member.
According to the author of the publication, Northern Macedonia is the weakest link and easiest prey for Russia, which intends to "fight back NATO." The country's army has only eight thousand troops, the economy is weak, there are interethnic differences. Moscow, since the 90s of the last century, has been suspicious of the east's expansion of the alliance, and since the 2000s has been pursuing an active policy of opposing the alliance.
As part of the NATO confrontation, Russia attacked Georgia in 2008, and Ukraine in 2014, capturing Crimea. In the continuation of the aggressive actions of Moscow, it can be stated that it will not stop there and will strike at one of the NATO members. Given that Northern Macedonia is the youngest and weakest member of NATO, it is becoming a "legitimate target for Putin," especially since Russia has long been approaching it.
Moscow delivered S-400 anti-aircraft missile systems to neighboring Serbia, took part in an attempted coup in Montenegro, and also tried to destabilize the situation in Bosnia and Herzegovina (...)
- says the publication.
The author explains the change in the vector of the Russian attack from the Baltic republics on the Balkans by the fact that Latvia, Lithuania and Estonia are "well protected from the attack." They hosted "thousands of NATO troops" and military equipment. In turn, in the Balkans, the positions of the alliance are very weak and limited, and there is a high probability that NATO will not stand up for Northern Macedonia in the event of "Russian aggression" according to "Article 5". This, of course, is known in the Kremlin.
Summing up, the author of the article urges the leadership of the alliance to actively pursue policies in the Balkans, explaining to the population the advantage of being in NATO and a united Europe, and not to succumb to the "false speech of the Kremlin."