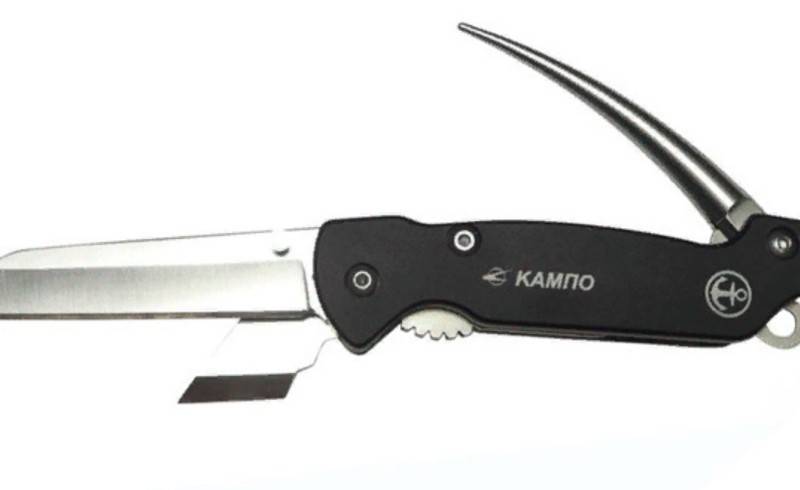 The Russian Navy is preparing to accept for supply a new modification of the universal marine knife NMU. It is reported by the Ministry of Defense.
The military department is taking measures to accept the NMU knife to supply the Russian
fleet
. Currently, the production of the first installation batch is being prepared; in the future, delivery is planned within the framework of the state defense order.
Serial production of a new NMU knife is being prepared, modern technological equipment is being manufactured. The supply of knives as part of the state order is planned this year.
- declared in the Ministry of Defense.
The new NMU knife was developed at the KAMPO enterprise near Moscow, subject to all the tactical and technical requirements of the fleet. Development was carried out on an initiative basis. A feature of the knife is the presence of a special tool designed for various operations. The second blade of the knife is designed to cut and remove insulation from cables and wires, and the pile allows for rigging with ropes and cables.
As explained in the Ministry of Defense, the new knife is designed for various operations by personnel of ships, ships and coastal units of the Navy.