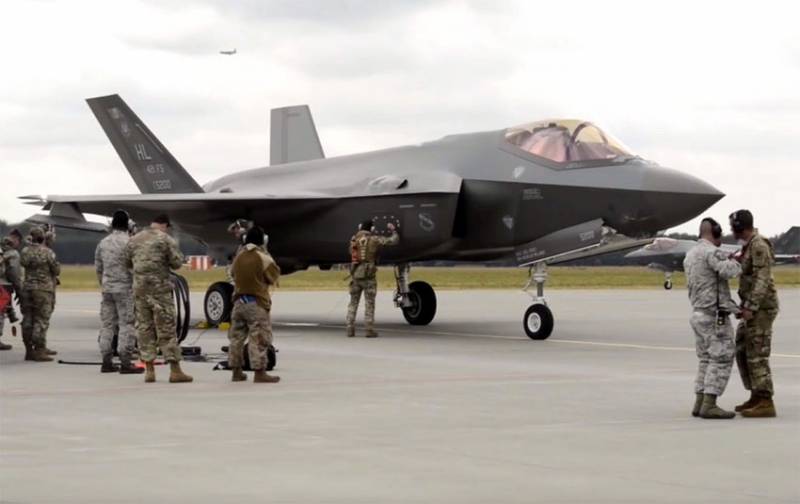 It became known that the Pentagon abandoned the idea of ​​closing the Aelson air base in Alaska. This is a U.S. Air Force military facility on which F-16 fighters, as well as KC-135 Stratotanker refueling aircraft, have so far been based.
Now, the US military has decided that the base cannot be closed because of the "growing number of threats." The transfer of 5th generation fighters begins at a military facility.
The first two F-35A fighters have already been deployed at Aelson Air Base. They replenished 354 US Air Force wings.
In total, 54 F-35A fighters are planned to be sent to Alaska. This large-scale transfer is scheduled for completion by the end of 2021. Aircraft will be distributed between the two squadrons.
The Pentagon notes that the deployment of F-35 and F-22 aircraft "in sufficient quantity" will allow "projecting force into the Arctic region" using the "successful geostrategic location of Alaska."
Recall that earlier in the US they accused Russia of militarizing the Arctic, adding that Russia thus "poses a threat".