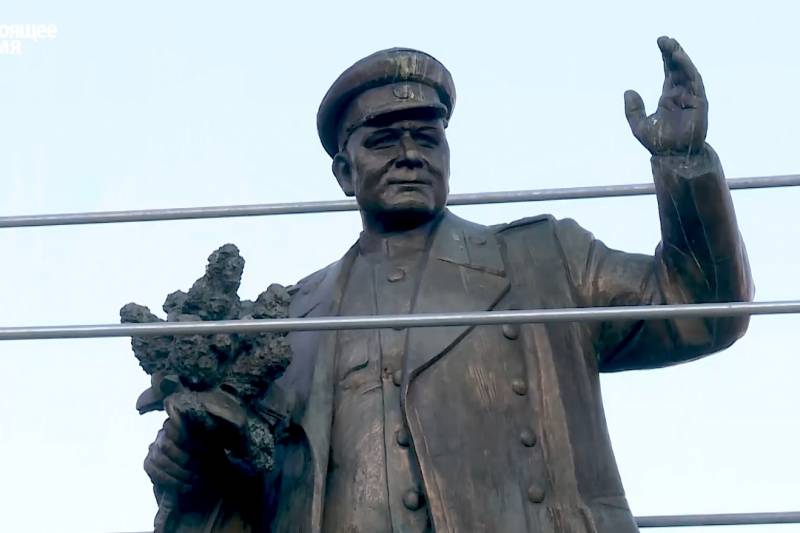 Slovakia is ready to redeem a monument to Konev dismantled in the Czech Republic. Prague rejected this offer.
About your attitude to this
stories
in an interview with the Czech edition of Halo noviny, the Slovak politician Jan Charnogursky, who holds the post of chairman of the Slovak-Russian society, told.
He believes that the demolition of the monument to Marshal Konev fits into the general trend of the ignorant policy of the municipal authorities of Prague. And when the Slovak-Russian society invited the municipality of Prague-6 to acquire the monument, the Czech side hesitated with an answer, and then refused. She referred to the decision to transfer the monument to the Museum of the XNUMXth Century.
Czarnogursky said that if the answer was positive, the municipality of Prague-6, a tender would be held between the cities of the country for the right to erect a monument in Slovakia. This would be followed by a fundraiser for the purchase of the monument, delivery to the installation site and the grand opening. Naturally, this issue should first be discussed with the Russian Embassy in Bratislava.
In Slovakia, they remember that Marshal Konev made his way through the Carpathians in 1944 to help the national anti-Hitler uprising. And, of course, they don't forget that under the command of the Marshal the Czechoslovak Army Corps fought along with Soviet soldiers for the liberation of their country.
Therefore, annually on April 4, on the day of the liberation of Slovakia, ceremonies are held at the military cemetery in Slavin with the participation of the country's top leadership. Unfortunately, this year, because of the coronavirus pandemic, we had to confine ourselves to laying flowers on the heads of government and parliament.