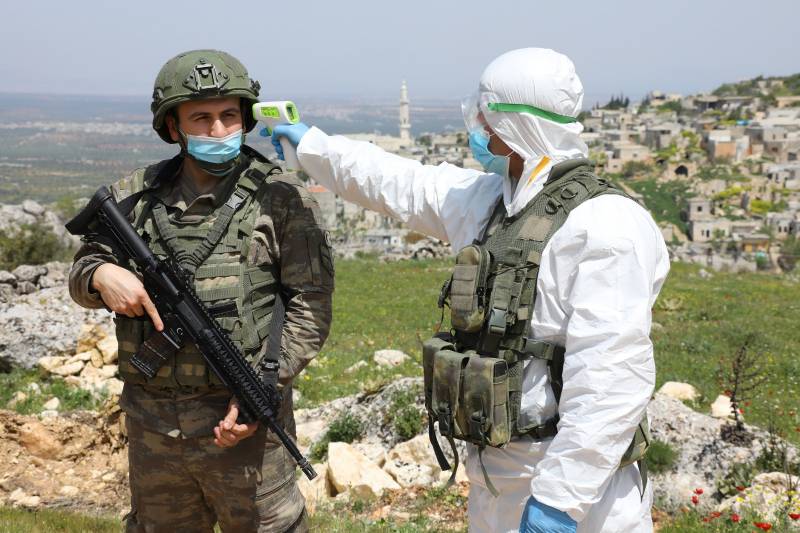 The Canadian government announced a decision on the embargo on the supply of arms and military equipment to Turkey. Earlier, Canadian authorities introduced a ban on such supplies to Ankara after Turkish troops launched an operation in northern Syria.
The government of Canada, which, like Turkey, is a member of NATO, said that the ban on the supply of military products to Turkey will continue as long as the Turkish military is located in the north of the SAR - in areas with a predominantly Kurdish population.
However, statements were made in Ottawa that the embargo could be lifted from May 1.
Now it's become known that the Canadian Cabinet of Ministers has decided to indefinitely extend the ban on the supply of arms and military equipment to Turkey.
A government statement from Canada contains the following words:
Embargo extended until further notice.
This is a notification that Canadian arms supply companies were expecting to receive. Now these companies will have to continue to wait for the lifting of the embargo, but the government again makes it clear that there will be no lifting of the embargo until the withdrawal of Turkish troops from northern Syria.
In this situation, the following is important: the presence of the Turkish military in the Idlib province of the Canadian government for some reason does not raise questions. Ottawa is worried about the presence of the Turkish Armed Forces only where the Canadian-American military contingent previously held.