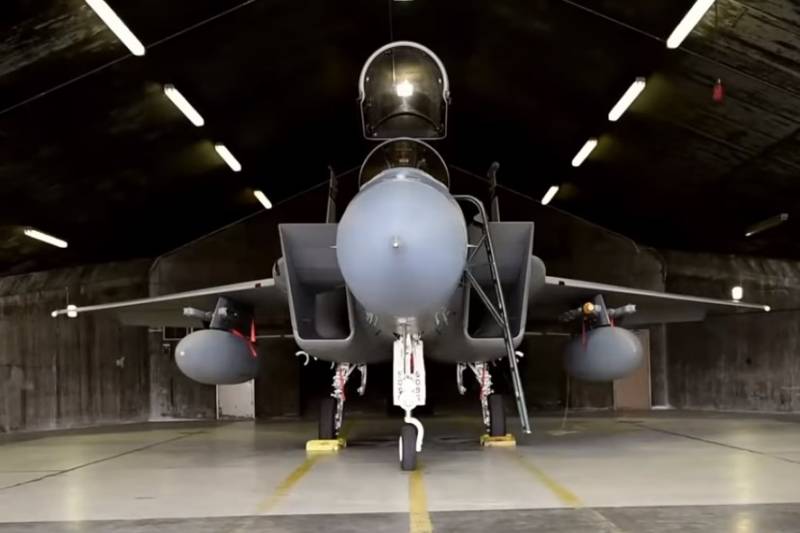 The U.S. Air Force may arm the new F-15EX Eagles fighter with a supersonic missile. This will happen if Congress approves the purchase by the military of modernized fighters.
Air Force Major General David Krumm, in an interview with Air Force reporters, said new fighter jets could be launching pads for restraining hypersonic
weapons
.
The F-15 fighter has been operated by the US Air Force for nearly 50 years. F-15EX aircraft manufactured by Boeing.
They have already become considered part
stories
, but in 2018, information leaked to the press about a possible Pentagon purchase of 144 such military vehicles, which caused heated debate. Most of these fighters will replace the obsolete F-15Cs used since nine in the nine squadrons, three of which belong to the Air Force, and six to the National Guard.
The new aircraft, compared with the previous model, boasts improved sensors and avionics. In addition, he is able to carry more weapons on board. The old F-15Cs, according to Krumm, will not survive until the 2030s due to metal fatigue.
The main disadvantage of the new aircraft is that it does not have invisibility for radars. On the other hand, it is cheaper than the less noticeable F-35 and is capable, unlike it, of carrying powerful hypersonic missiles on board.
Krumm believes that it will be advisable to use the new fighters "in one bundle with the stealth F-35 and F-22," choosing the main unit of the tactical link.
The tactics for sharing them with the F-22 Raptor are also developed for the F-15C. The Eagles, with their more powerful radars and heavier missile loads, will fly behind the Predators, who are evading radars, helping to find targets for the F-22 and launch missiles at the targets.
US Air Force F-15C pilots can retrain on the F-15EX in just six months.