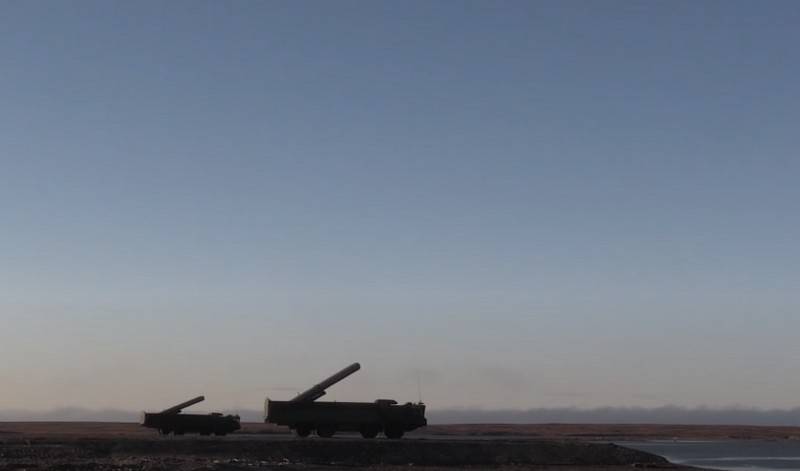 Division of missile coastal systems (DBK) "Bastion" of the tactical group of the North
fleet
conducted exercises on Alexandra's Land. This was reported by the press service of the Northern Fleet.
During the exercises, the Bastion division, deployed on the Alexandra Land of the Franz Josef Land archipelago, worked out the alarm, march to the designated area and deploy launchers on the coast of the Barents Sea. The calculations of the systems worked out the defeat of surface targets by electronic launches (the calculation performs all the necessary actions, but without launching the rocket).
Combat calculations of the complexes conducted exercises on the defeat of conventional surface targets using computer simulation of the tactical situation without actually performing missile launches
- said in a statement.
The press service explained that these exercises were final for the winter period of training and were successful.
For our part, we note that the Bastion DBK are in service with the Arctic units of the Northern Fleet, deployed on the islands of Alexandra Land and Kotelny. Last year, the Bastion DBK, stationed on Kotelny Island, conducted exercises with real missile launches.