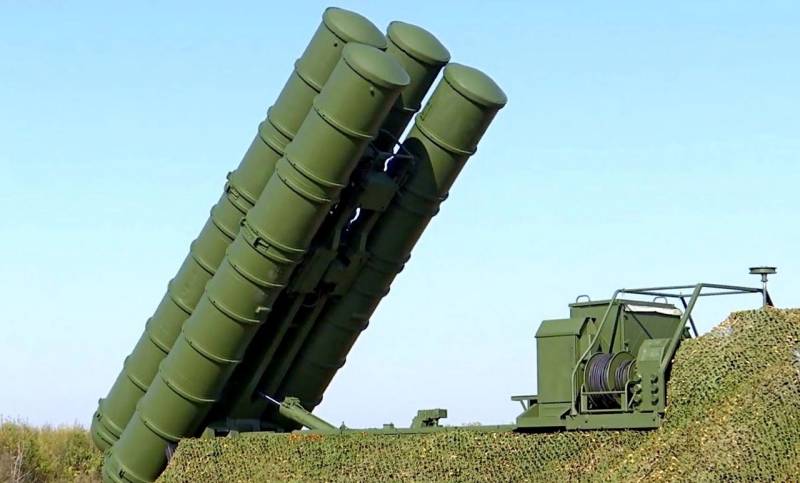 In the English-language edition of Al-Monitor, covering events in the Middle East, material was published on the postponement of the commissioning of Russian anti-aircraft missile systems S-400 in Turkey. The author of the material, Metin Gurjan, believes that the postponement of the combat deployment of the S-400 air defense system should not be associated with a pandemic, but with other problems and causes.
Gurjan writes about these problems and causes:
When Russia began delivering S-400 air defense systems to Turkey last summer, the NATO member country was almost in a festive mood. Then the television channels broadcast live the arrival of transport aircraft at the air base near Ankara. Around the same time, President Recep Tayyip Erdogan announced that the systems would come into effect in April 2020. The missiles arrived by sea in December, and Ankara has already tested the systems. In January, Air Force officers trained in Russia to operate systems were formally appointed to new positions.
But in April, the S-400 will not be put on combat duty in Turkey. According to Metin Gurjan, if the delay was due to coronavirus, then why didn't it interfere with Turkish operations in Iraq and Syria?
The observer believes that the reason is at least the economic problems of Turkey.
From the article:
Ankara has already applied to the US Federal Reserve to conclude a currency swap transaction, wishing to receive up to $ 10 billion amid a reduction in foreign exchange reserves. Due to internal political problems, Ankara does not want to seek help from the International Monetary Fund.
In Turkey, Gurjan writes, an acute shortage of liquid currency has manifested itself. The author believes that Erdogan is hoping for help from Trump, who "is his only ally in Washington."
From the article:
Finally, there is the domestic front of Turkey. The activation of the S-400 is currently at risk of provoking pressure from the opposition - in order to transfer systems to the Syrian border to protect Turkish troops in Idlib. About 22 thousand Turkish troops are currently deployed at 56 outposts on the border with Idlib and in Idlib itself. In fact, they are now deprived of any protection from medium-range missiles, as well as from air-to-ground missiles, and this has already led to the death of 61 soldiers since the end of February.
Gurjan writes that it will be difficult for President Erdogan to explain to the opposition why the S-400 and their missiles are "stored in Ankara, and not involved in deployment on the border with Syria." But if Erdogan throws the S-400 closer to Idlib, it will cause a serious conflict with Moscow.
Posted by Al-Monitor:
That is why Erdogan decided to postpone the combat deployment of the S-400 air defense system - this will avoid problems with the United States and a crisis in domestic politics.