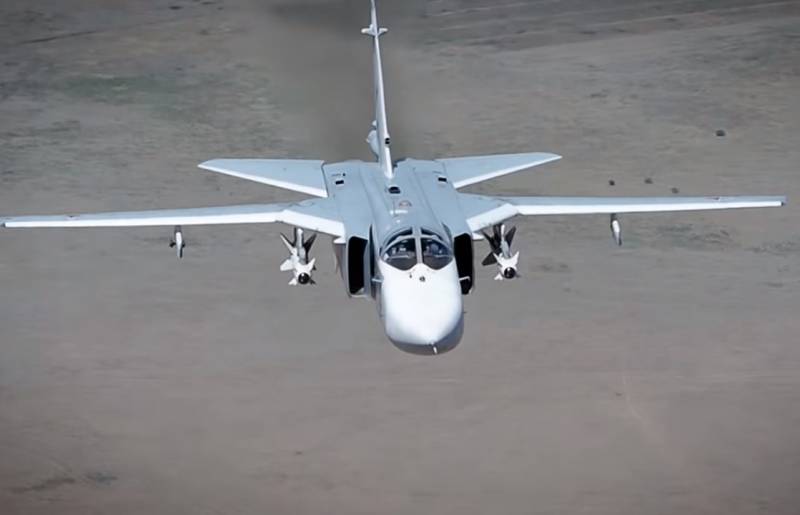 An unusual natural phenomenon was observed near the working right engine of the Su-24M front-line bomber. Water dust sucked in by the engine formed the effect of a tornado dancing on the concrete surface of the airfield.
A video of this phenomenon was published on YouTube by the Russian blogger FighterBomber. At the same time, in the video caption, he did not focus the attention of the audience on the tornado, but suggested that they enjoy the beauty of the sound of a working aircraft engine. Just before, some viewers reproached FighterBomber for the unsuccessful selection of musical accompaniment for its commercials, saying that there is nothing more beautiful than the sound of a running engine.
He called the audio accompaniment of the video the effect of Rumel-Gatchinson or Rimsky-Korsakov performed by AL-21F3. "All in all, it's magic."
One of the viewers agreed that it was all about magic. That is, it is a magician's trick when he distracts him from the most important thing with his actions. In this case, the emphasis on sound can distract from observing the effect of a tornado near the engine. The rapid intake of air causes the air to accelerate and swirl into a whirlwind. At the same time, it was noted that for the appearance of a tornado it was required that several factors converge at once.
Another user jokingly suggested that in this way the engine is fed with medicine scattered on concrete. FighterBomber objected with irony to this, that in the video the engine is looking for a stone, because the purpose of any engine is to find its own stone or bird.