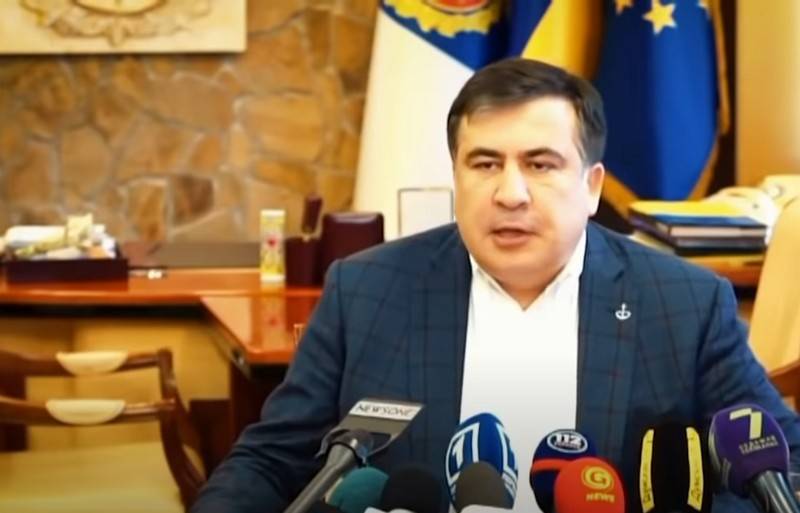 A new deputy prime minister will soon appear in the Ukrainian government, the former president of Georgia and the ex-governor of the Odessa region, Mikhail Saakashvili, will occupy this position, Ukrainian media reported.
As Saakashvili himself stated, the post of deputy prime minister was proposed to him by the president of Ukraine, Vladimir Zelensky, and he accepted it. In his new position, the ex-president of Georgia will deal with issues of interaction with the IMF and other economic issues. He spoke about this at a briefing.
According to Saakashvili, he treats the new post with great responsibility and will promote the transformation of the "Zelensky team" in order to "save Ukraine." He already "talked about this with Prime Minister Shmygal."
Ukraine is entering a very strong economic storm, a real tsunami, a crisis. We need to find very extraordinary steps in order not only to save the Ukrainian economy, but to weaken the blow to every Ukrainian family and save the state in general
- quotes the Nash TV channel to the words of the former governor of Odessa region.
It is reported that Sakashvili's candidacy for the post of deputy prime minister was supposed to be approved at an extraordinary meeting of the Verkhovna Rada, but was postponed. Now there are discussions at the level of factions.