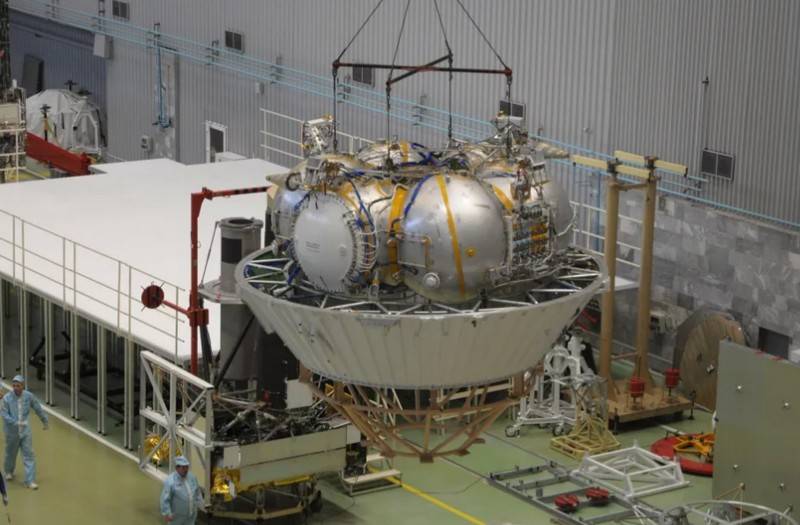 A new Frigate-SBU booster block for the promising Soyuz-5 rocket will be ready within three years, work on its creation has already begun. This was announced by the Director General of the NGO named after Lavochkina Vladimir Kolmykov.
The Lavochkin NGO began to create a new booster block for the Soyuz-5 rocket; its creation will require minimal financial costs. The new block is created on the basis of the existing Frigate-SB and will differ in the size of the dumped tanks. Three years are allotted for the development of the Frigate-SBU block.
When launched from the Baikonur cosmodrome, Soyuz-5 with Frigate-SBU is capable of launching a cargo weighing 2,5 tons into a geostationary orbit, and up to 5 tons of cargo into a geo-transitional orbit equivalent to launching from the Kuru cosmodrome
- said Kalmykov.
It is noted that fundamental changes in the design and instrumentation of the new unit are not required; they are completely similar to the Frigate-SB upper stage, which was used four times to launch Zenit missiles. Frigate-SBU's new development will be a dropping block of tanks, the volume of which will change based on the size of the new missile. It is emphasized that the layout, power and pneumohydraulic circuits will be completely taken from the Frigate-SB upper stage.
Recall that the latest two-stage medium-class launch vehicle Soyuz-5 is being developed, including for launching the Federation manned spacecraft.