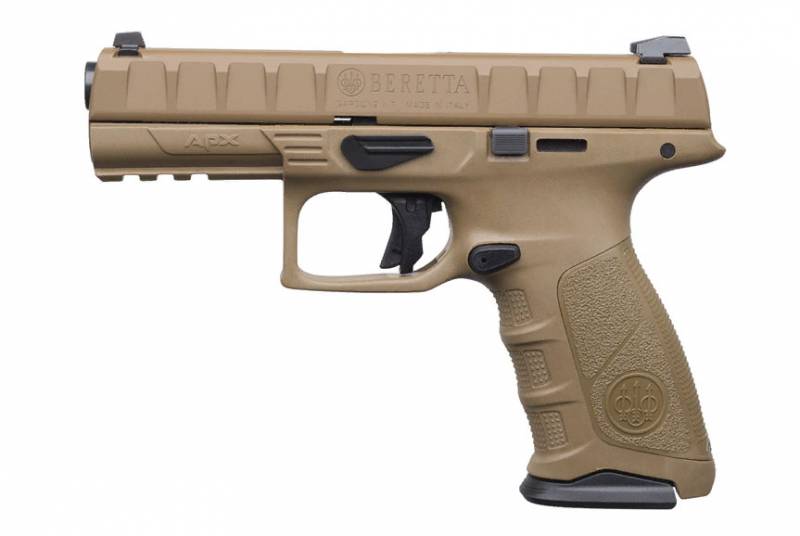 Recently, a tendency towards the modularity of small arms has been actively manifesting itself.
weapons
. Manufacturers of pistols and assault rifles around the world offer models that can transform the way the owner wishes.
With an additional set, the gun turns, the gun turns ... well, if not into an assault rifle, of course ... then at least it can change the caliber or barrel length to change the initial velocity of the bullet, and accordingly - the striking ability.
Czech, American, Italian, German manufacturers follow such a path as modularity. It would seem that the trend for the future is finally determined. But is it? After all, the question of modularity also has its own nuances, which it's definitely not possible to attribute to the advantages of such weapons.
For example, Beretta offers a semi-automatic pistol APX FDE (magazine for 17 rounds), which is positioned as a gun for the military and police units. It is reported that the gun can be positioned "under the mass operator."
But with the "mass operator" in the case of using modular weapons, difficulties arise. If in the case of the Beretta APX FDE modularity does not provide for a change of caliber - it remains equal to 9 mm, then in many other cases such a change is provided for with the modularity option.
In military circles, it is noted that this is unnecessary for mass deliveries. Firstly, to carry out tasks that are not related to the activities of special forces, interchangeable options with caliber, pads and other things in the vast majority of cases are unlikely to be needed. Secondly, such small arms and will cost when purchased, often many times more expensive than standard pistols and assault rifles (machine guns).
Another thing when it comes to performing special combat missions, each of which may require a specific version of the "barrel", the caliber of ammunition. However, there are also disadvantages to modular weapons here, because for a task, a split second can play a role. And if a special forces soldier in time pressure mode begins to think which module to use for a pistol, he can give odds to the enemy.
Representatives of special forces also note one more minus: the constant change of small arms modules ultimately requires special care for the gun, and depending on the type of weapon it can lead to an impact on the final accuracy and accuracy of fire.