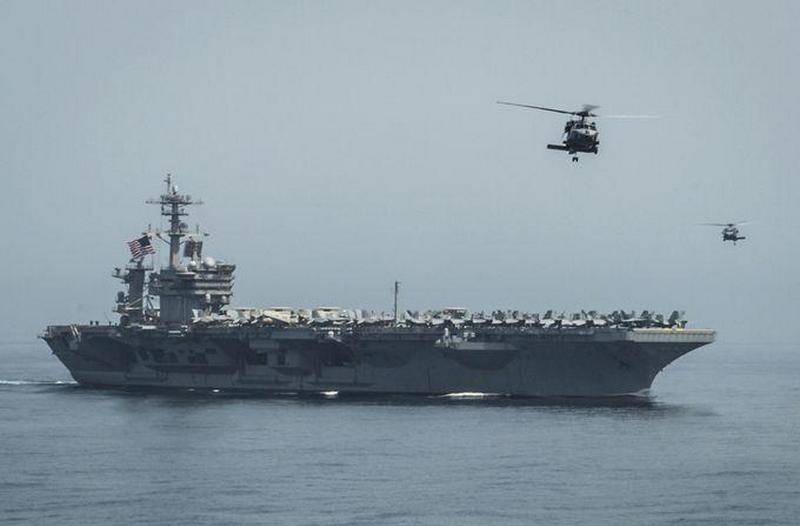 The number of seafarers infected with coronavirus on board the USS Theodore Roosevelt CVN-71 (Theodore Roosevelt) American nuclear carrier, following the results of testing 100% of the personnel, reached 840 people. This was reported by the press service of the US Navy.
According to the report, on April 23, the entire crew of the aircraft carrier was tested for coronavirus, 840 people tested positive, 4098 crew showed negative results. It is noted that four sailors were sent to the hospital, 88 have already been cured. The remaining infected people are most likely in quarantine.
Today, "Theodore Roosevelt" continues to be located at the naval base of the island of Guam. On board there is a part of the crew that supports the ship in a "combat state". According to official figures, 4234 crew members were removed from the aircraft carrier.
As of April 23, 100% of members of the Teodor Roosevelt team were tested on COVID-19, 840 positive and 4098 negative results were recorded. 4234 sailors left the ship
- The US Navy said in a statement.
Note that the aircraft carrier USS Theodore Roosevelt CVN-71 ("Theodore Roosevelt") was the first ship from the US Navy with a massive crew disease coronavirus. Despite the outbreak, the Navy command left the aircraft carrier on "alert duty".
On the morning of April 23 in the United States, 886709 patients with coronavirus were officially registered, 50243 died, 85922 recovered.