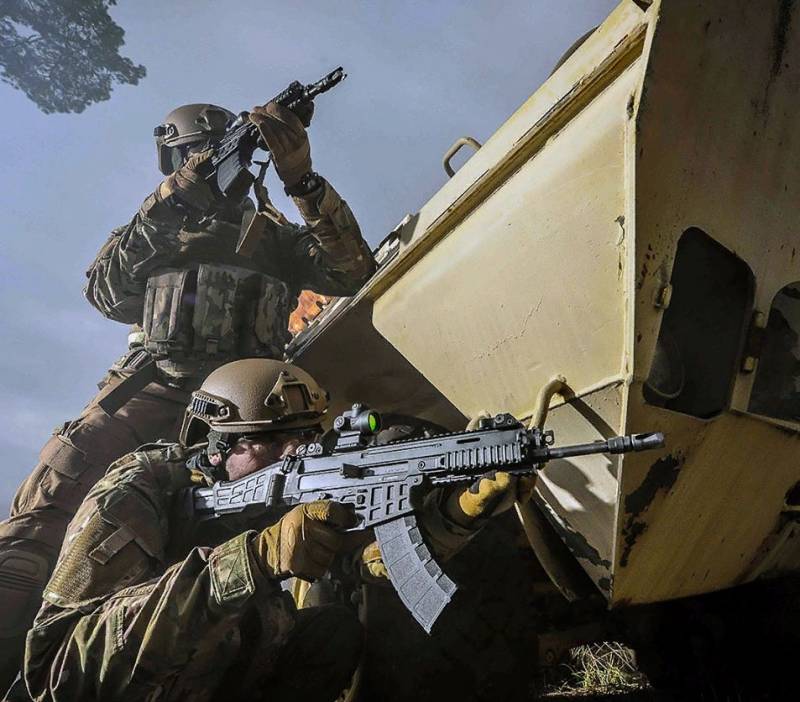 It became known about the large order of the Czech Ministry of Defense. This order is reported to substantially upgrade the small arms of the Czech army.
According to the latest data, the Ministry of Defense ordered the Czech
weapon
"(Česká zbrojovka as) 39 thousand weapons for the Armed Forces of the country. The total amount of the contract is about 85 million euros.
The Minister of Defense of the Czech Republic, Lubomir Metnar, said that rearmament is planned to be carried out before 2025.
Metnar:
This will not only allow us to rearm our troops, but also support the Czech industry and preserve jobs during the crisis. We are following the path of modernization of our army.
What kind of weapon are you talking about?
So, it is planned to supply about 16 thousand CZ BREN 2 rifles to the Czech army, more than 21 thousand CZ-10 semi-automatic pistols. Also we are talking about grenade launchers CZ 80 G1, automatic machines Scorpion EVO 3 CZ.
CZ BREN 2 - a modular assault rifle for ammunition 5,56x45 mm and 7,62 × 39 mm. The purchased version is designed for caliber 7,62 × 39 mm. In this modification of the assault rifle, the option of shooting in the 2-shot mode is canceled.
The manufacturer's website shows the estimated price of such a rifle - in translation to rubles it is about 161 thousand rubles.