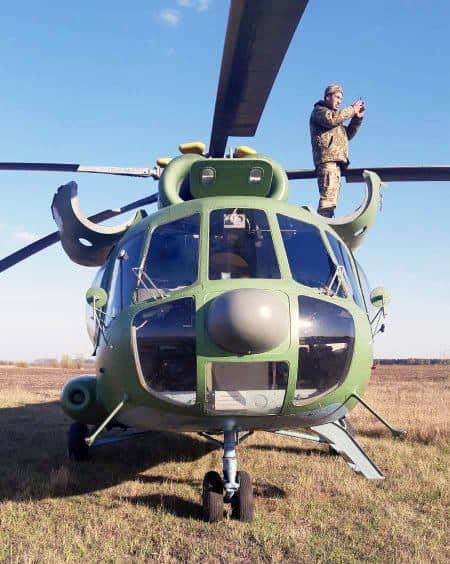 The Mi-8 helicopter of the Ukrainian air force made an emergency landing on an unprepared site near the village of Ivankov in the Kiev region. The cause of the accident was a bird getting into the engine, which caused its failure.
This was reported by the press service of the command of the Air Force of the Armed Forces on their Facebook page.
The commander had to urgently choose a landing site, which turned out to be a field. The crew managed to land the car using one engine that remained in working condition. Despite the emergency, the helicopter commander was not at a loss and quickly found the right solution, and the crew showed their skills and ability to act in concert. So the situation was described in the country's air force.
Three hours later, the engineers who arrived at the scene eliminated the breakdown, after which the combat vehicle continued its flight to its destination.
The helicopter belongs to the 15th transport brigade
aviation
Air Force APU, which is deployed in Borispol. He performed a planned training flight at extremely low altitude, practicing together with other Mi-8 exercises as part of a pair, which are part of a combat training course.