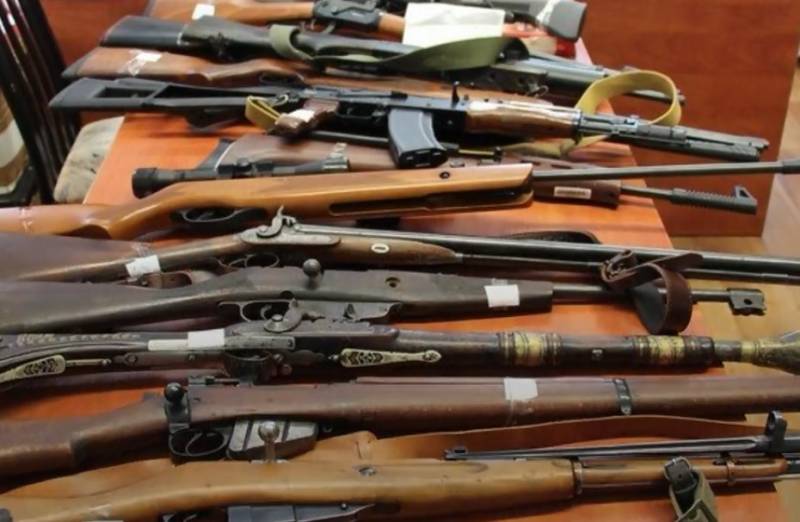 Law enforcers of the Polish city of Poznan received a signal about a citizen of Ukraine who illegally stored in a house a large amount of unregistered
weapons
. In addition, the informant said that the man posed as a general of the Armed forces of Ukraine.
This was told in the police commandant's office of Greater Poland Voivodeship.
After receiving this information, law enforcement authorities searched the house of the suspect. As a result, 27 units of unregistered weapons were discovered. These were several high-quality grenade dummies, as well as pistols, carbines, machine guns and cartridges for them. In addition, documents issued by various and state structures of Ukraine were found in the house. Whether they are genuine is not reported.
At the time of the search, the Ukrainian citizen was absent. He was later discovered in the city of Kazimierz Dolny of the Lublin Voivodeship. When the man was detained, he was dressed in the uniform of the APU general, which does not belong to him.
Law enforcers accuse the "general" of illegal possession of weapons, as well as bullying of family members. Now he could face up to 8 years in prison.
The question arises, why did a citizen in the form of a general of a foreign state walk freely through the streets without causing any questions from law enforcement officers or counterintelligence?