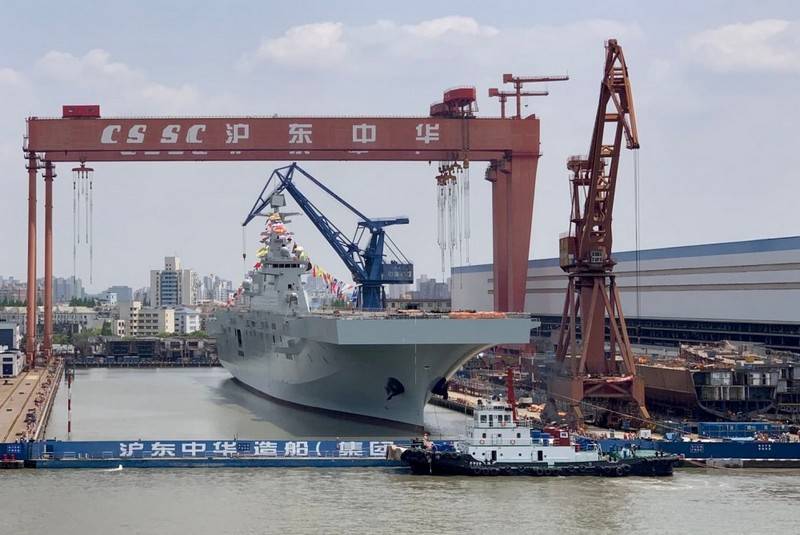 The second universal landing ship (UDC) of project 075 was launched in China. The ceremony was held on April 22, 2020 at the shipyard of the Chinese Hudong-Zhonghua Shipyard of the Hudong-Zhonghua Shipbuilding Group in Shanghai. The descent was timed to coincide with the 71st anniversary of the creation of the PLA Naval Forces.
UDC was reportedly taken out of the dry dock and towed to the construction wall, where the final work will be carried out. The ship was installed next to the series being built lead ship. Neither the head nor the first serial UDC have received names yet.
Recall that on April 11, a major fire broke out in the aft part at the head UDC of project 075. The cause of the fire, as well as the damage caused and possible victims of the fire are not reported. The fire was extinguished with the help of a fire ship.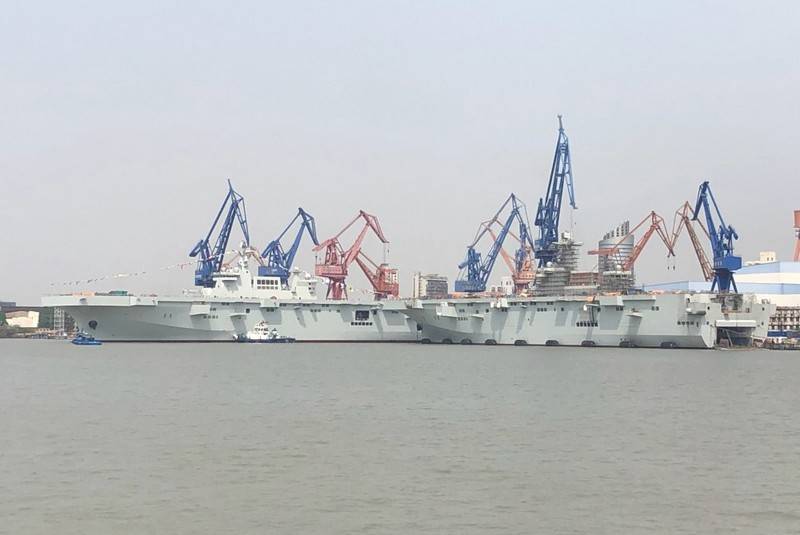 Project 075 universal landing ships are fully developed by Chinese designers. UDC are comparable in size in their class to UDC American
fleet
such as Tarawa, Wasp and America. According to available information, the length of the Project 075 ships is from 235 to 250 m, and the total displacement is 36 thousand tons (data from Chinese sources), while American UDCs of the same class have a length of 254-257 meters and a total displacement of 40 to 46 thousand tons .
Earlier it was reported that China is building at least three UDCs for this project.