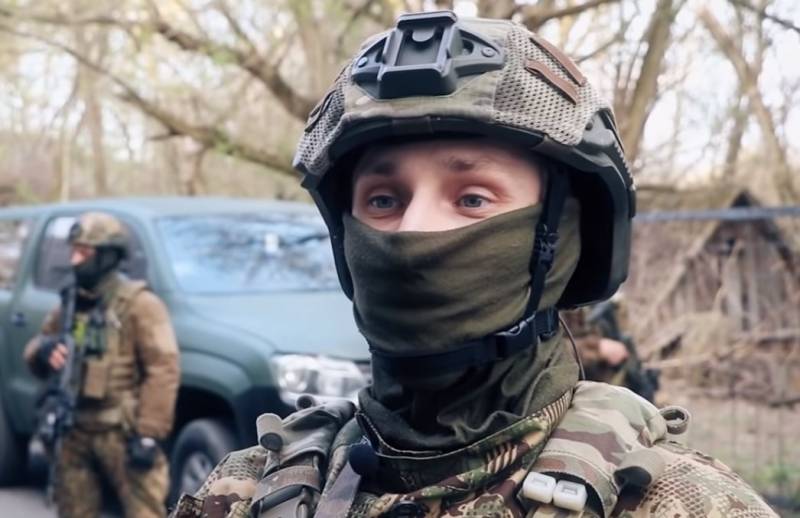 Avakov's version of the deliberate arson in the Chernobyl forests became the reason for the start of a large-scale "anti-sabotage" operation involving significant forces and means. Apparently, the fact that over the past three weeks the firefighters could not put out the fires in the exclusion zone, convinced the Ukrainian authorities that it could not have done without saboteurs ...
The actions of the Ukrainian security forces conducting a special operation in the vicinity of the Chernobyl nuclear power plant, the press service of the National Guard of Ukraine reports.
Now the main official version of the cause of fires is arson organized by specially trained and trained sabotage groups of the alleged enemy, it is not worth explaining which one.
The "anti-sabotage" operation is carried out in the Chernobyl exclusion zone and adjacent areas of the Kiev and Zhytomyr regions of Ukraine by special forces, dog handlers of the National Guard. Soldiers scour the forests, chasing imaginary arsonists to find and capture the intruders.
Guards unmanned systems were also connected to the operation.
aviation
base. The help of air intelligence was highly appreciated by a fighter named Cyril from the Omega detachment of the Special Forces of the National Guard of Ukraine:
Using the obtained aerial reconnaissance data, we are able to quickly find arsonists as well as intruders such as stalkers and diggers.